Date / Time:

Tuesday, November 26, 2019, 9:00 a.m. New York / 2:00 p.m. London
Overview: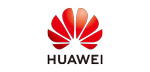 Speakers
Julian Bright, Senior Analyst, Service Provider Network Infrastructure and Software, Ovum

Julien Grivolas, , EU Director, Huawei Wireless Network Strategy Planning and Industry Development, Huawei
5G is a hot topic in 2019, and 5G Fixed Wireless Access (FWA) is one of the most contentious domains. Some mobile operators see it as hopeful game-changer in a fixed market for significant growth, while other fixed network incumbent operators tend to view it as supplemental in remote, rural areas.
High-quality broadband connection remains out of reach for millions of homes and businesses due to high fiber costs, ageing copper networks and remote geographic location.
Commercial 5G FWA deployments promise sustainable, high-speed internet access to otherwise poorly-served or unconnected homes and businesses, with support for services such as smart home, digital gaming and enterprise broadband.
5G FWA gives operators a cost-effective, strategic option to remain competitive, gain new customers and compete in new areas without having to build-out a wireline network.

This webinar will discuss the real-world capabilities of 5G FWA networks, how operators' go-to-market strategies differ and what we can expect for FWA development in the short-term future technology-wise and ecosystem-wise.

 

Julian Bright, Senior Analyst, Service Provider Network Infrastructure and Software, Ovum
Julian Bright is a Senior Analyst in Ovum's Intelligent Networks team. He covers a range of wireless broadband technologies including LTE, 5G, Wi-Fi, small cells and hetnets. He authors reports, research notes and white papers and has more than 30 years' experience as a commentator and analyst in the telecoms arena.

Julian's research has tracked the development of the mobile communications industry since its inception. In particular, he has provided analysis into associated wireless broadband technologies such as hetnets, next-generation IP core networks and IMS. Julian has a particular interest in global spectrum availability.

close this window

Julien Grivolas, EU Director, Huawei Wireless Network Strategy Planning and Industry Development, Huawei
Julien joined Huawei more than 8 years ago and contributes to Huawei's wireless network strategy at global & EU levels on a range of topics including 4G/5G FWA and cellular IoT (NB-IoT/LTE-M). Julien is actively involved in a number of industry organizations such as the GSMA, GSA or 5GAA. Overall, he has over 18 years working experience in the telecom field specializing in wireless broadband technologies and cellular IoT. Julien previously worked for a number of telecom consulting companies and for the French operator SFR.

close this window

Mike Sapien, Principal Analyst, Enterprise, Ovum
Mike Sapien is responsible for Ovum's US enterprise practice. Based in southern California, he is focused on North American and global enterprise telecom markets and related trends, including WAN; managed services including security and advanced voice; video and data services aimed at global MNC, large enterprise customers. His focus areas include data center services, emerging cloud and hosted services, enterprise mobility services and related product development, market launches and channel programs. His recent work includes research into SIP trunking, UC, Cloud-Network integration, Hybrid WAN, SDN/NFV impact, data analytics, data center services, telco healthcare solutions and managed security. Mike has more than 30 years of experience in the telecoms and Internet services industry, including executive positions at large carriers, CLEC and a data center provider. Before joining Ovum, he was a consultant advising carriers, vendors and enterprise customers on business development, marketing and go-to-market strategies.

close this window


Webinar Registration
To register for this webinar, please complete the form below. Take care to provide all required information (indicated in

red

). Press Register to complete your registration. If you have already registered for our site or for one of our webinars, you may login to register without re-entering your information.