SCTE•ISBE Live Learning Webinar Series: Tapping Into the Cloud
Date / Time:
Thursday, June 18, 2020, 11:00 am New York / 4:00 pm London
Overview: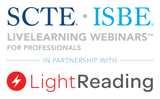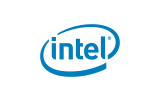 Despite getting off to a relatively late start, the cable industry is now ardently pursuing a software-based strategy, seeking to shift various functions and services to the cloud. So far, operators and vendors are focusing on moving key functions of network firewalls, routers, set-top boxes and even CMTS chassis to the cloud as they look to boost their capacity, scale their operations, increase their network efficiencies and roll out new services. This session will explore cable's cloud strategy, look at where those efforts may lead and assess what the industry still needs to do.
Speakers

Alan Breznick, Cable/Video Practice Leader, Light Reading | bio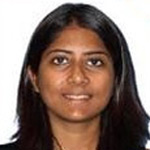 Krithika Moorti, GM Cable and Fixed Broadband Access - Intel | bio

Asaf Matatyaou, Vice President of Solutions and Product Management, Harmonic | bio
Rob Wilmoth, Chief Architect, Service Provider Team, Red Hat North America | bio

Steve Harris, Executive Director, Technical Sales, Learning & Development, SCTE/ISBE | bio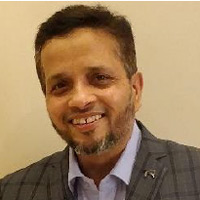 Basheer Ahmed, Head of Cybersecurity Solution Sales – Business Development, Nokia Networks | bio
Alan Breznick has tracked the media, telecommunications, broadband, and consumer electronics industries for more than 20 years. Before switching over to Heavy Reading in 2007, he was the original editor of Light Reading Cable Website and founding author of Heavy Reading's Cable Industry Insider. At Heavy Reading, he primarily focuses on cable/MSO services, technologies, and networks, as well as IPTV infrastructure. Alan was formerly a broadband analyst for Kinetic Strategies and a contributing analyst for One Touch Intelligence. He previously reported for Communications Daily, Cable World, Multichannel News, Broadband Daily, Crain's New York Business, and Genuine Article Press, among other publications.
close this window
Krithika runs the Fixed Networks business within the Network Platforms Group at Intel focusing on the Cable segment. She is a Product Marketing and Business Development professional with a strong focus on Software Defined Infrastructure and the proliferation of the Distributed Data Center. She started her career at Intel in 2011 and is passionate about fostering innovation, finding the right network solutions for her customers and solving their pain points. Since she joined Intel she has worked in several different business units including the Desktop Group, Mobile Communications Group and Client Communications Group. She enjoys leading teams through challenging issues, encouraging risk taking and adding structure to ambiguity. Prior to Intel she worked in the telco space at Ericsson, Alcatel and AT&T. She holds a Bachelor of Science degree in Electrical Engineering from the National Institute of Technology Surat in India and earned a Master of Science degree in Electrical Engineering from Southern Methodist University and a Masters in Business Administration from UCLA Anderson School of Business.
close this window
Asaf Matatyaou is Vice President of Solutions and Product Management for the Cable Access Business at Harmonic. In this role, Asaf is responsible for product management, strategy and solution architectures, including Harmonic's virtual cable access solution, CableOS®. Asaf has over 20 years of experience as an engineer and executive in the cable industry, including roles where he led development of CMTS products and helped drive industry specifications. Asaf earned his BS degree in Computer Science and Engineering from the University of California, Davis.
close this window
Rob Wilmoth is Chief Architect for the Red Hat North America Service provider team. He works closely with customers and partners advising and assisting with challenges ranging from regulatory compliance and general IT, to changing the way that they view their business problems in the network and content delivery spaces. He has been with Red Hat for eleven years in various Solutions Architecture roles supporting accounts including; AT&T, WarnerMedia, Charter Communications, Comcast, TIAA Bank, and the utility industry.

Rob is an Appalachian State Grad with bachelor's degrees in Business Administration and Information Systems.
close this window
Steve is a respected international subject matter expert and thought leader in telecommunications, high technology and information technology systems engineering.

At SCTE•ISBE he is responsible for training content that can lead to increased revenue for cable system operators, resolution of business challenges and enhanced subscriber experiences. He has been integral to the development of ~800 modules of SCTE•ISBE training, as well as boot camps and certification programs for more than 100,000 telecommunication professionals.

SCTE•ISBE training supports the cable workforce in such areas as Fiber Deep, DAA, FTTx, DOCSIS, Wi-Fi, routing, switching, virtualization, cloud, IPv6, Ethernet, Business Services, Cybersecurity, MPEG, Linux, Critical Facilities, installation services, EPON and outside plant/HFC.

A holder of more than 40 industry and instructor certification, Steve has been a leader in conducting MSO IPv6 training; serves as lead instructor of the SCTE/ISBE and SMPTE Cisco Academy virtual classroom and works with international telecommunications companies to develop ADDIE-compliant career path and training programs.
close this window
Basheer leads Cybersecurity Solution sales at Nokia Networks. In his role, he is responsible for cybersecurity solutions sales with North American Tier 1 & 2 operators, business development and partner management with leading security vendors. In his more than 23 years of international experience, he has a deep expertise in many areas of technology, particularly securing telecommunications networks and devices, the internet of things and cloud.
close this window

Webinar Archive Registration
To register for this webinar, please complete the form below. Take care to provide all required information (indicated in
red
). Press
Register
to complete your registration. If you have already registered for our site or for one of our webinars, you may
login
to register without re-entering your information.