SCTE•ISBE Live Learning Webinar Series: Smart Pipes, Smarter Cities
Date / Time:
Thursday, May 21, 2020, 11:00 am New York / 4:00 pm London
Overview: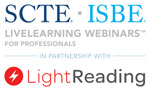 As more and more cities move to improve service delivery and streamline operations by adopting Internet of things (IoT) technologies, a large new market is emerging for cable operators and vendors who can supply the equipment and software to support these next-gen applications. Whether the cities want to implement smart traffic lighting, smart parking, smart trash pickups, smart water meters or the like, they all require smart transmission pipes that deliver more broadband capacity than ever before.
In this webinar, we will look at how cable operators and their tech partners are maneuvering to offer those smart pipes, the services they're offering, the challenges they're encountering and the lessons they're learning.
Speakers
Alan Breznick, Cable/Video Practice Leader, Light Reading
Chris Bastian, SVP, Engineering and CTO, SCTE•ISBE
Drew Davis, Executive Director - Wireless Technology, Cox Communications
Patricia Zullo, Senior Director, Smart City Solutions, Spectrum Enterprise
John J. Brzozowski, Vice President, Engineering & CTO, MachineQ, a Comcast Company
Clarke Stevens, Principal Architect, Emerging Technologies, Shaw Communications
Alan Breznick, Cable/Video Practice Leader, Light Reading


Alan Breznick has tracked the media, telecommunications, broadband, and consumer electronics industries for more than 20 years. Before switching over to Heavy Reading in 2007, he was the original editor of Light Reading Cable Website and founding author of Heavy Reading's Cable Industry Insider. At Heavy Reading, he primarily focuses on cable/MSO services, technologies, and networks, as well as IPTV infrastructure. Alan was formerly a broadband analyst for Kinetic Strategies and a contributing analyst for One Touch Intelligence. He previously reported for Communications Daily, Cable World, Multichannel News, Broadband Daily, Crain's New York Business, and Genuine Article Press, among other publications.
close this window
Chris Bastian, SVP, Engineering and CTO, SCTE•ISBE


Chris Bastian joined SCTE•ISBE in 2015 following three decades of leadership in advanced cable and network security technologies. Chris is responsible for all areas of technology and engineering to ensure that SCTE and ISBE maintain a leadership role in standardizing and operationalizing advanced technology, including the SCTE•ISBE Standards Program and the SCTE•ISBE Engineering Committee – as well as groundbreaking efforts such as SCTE•ISBE's Energy 2020 program.

Prior to joining SCTE•ISBE, Chris spent 10 years with Comcast, where he served as senior director of converged regional area network engineering for the Comcast Network Engineering Group, executive director of network architecture for the Comcast Technology and Product Group and ultimately as executive director of Comcast's Xfinity WiFi network. Previously, he had held network operations and engineering positions with RCN and Comcast Cellular Communications, and had spent 10 years in engineering and leadership capacities with the National Security Agency.

Chris holds a B.S. in Electrical Engineering from Penn State University, an M.S. in Electrical Engineering from George Washington University and an M.S. in Technical Management from Johns Hopkins University.
close this window
Drew Davis, Executive Director - Wireless Technology, Cox Communications


Drew is responsible for development of the existing WiFi services platforms and new wireless technology deployment. Drew has over 30 years of telecom engineering experience with a focus on wireless network design and wireless technology strategy. He has previously held leadership positions within wireless consulting organizations and within national wireless carriers. In those roles he has led large-scale buildouts of cellular networks, major network technology migrations and deployment of DAS and WiFi networks into public venues. Drew holds an Electrical Engineering degree from Georgia Tech.
close this window
Patricia Zullo, Senior Director, Smart City Solutions, Spectrum Enterprise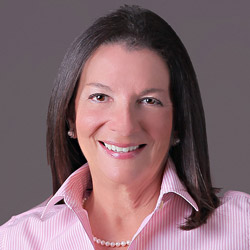 Patti Zullo is Senior Director, Smart City Solutions for Spectrum, a part of Charter Communications Inc. Ms. Zullo is responsible for defining and executing the Spectrum Smart City go-to-market strategy and representing the company with industry groups and events to raise awareness of the Spectrum Smart City solutions.

Ms. Zullo has over 20 years of enterprise leadership experience in the areas of IOT/analytics, cloud, Internet security and mobile communications. Most recently, she was the Sales Leader for Smart Cities at AT&T, and came to AT&T through the General Electric - AT&T partnership for Smart Cities. Prior to the AT&T, Ms. Zullo was Sales Director for Smart Cities at General Electric and launched the GE Smart Cities initiatives. She was responsible for GE's largest Smart City implementation at the city of San Diego.

Ms. Zullo has also held leadership positions at IBM, McAfee and Nokia. Her extensive leadership experience focuses on launching new technologies into new markets and driving adoption with Public Sector and Enterprise clients. She holds a Bachelor of Science degree from the University of Connecticut.
close this window
John J. Brzozowski, Vice President, Engineering & CTO, MachineQ, a Comcast Company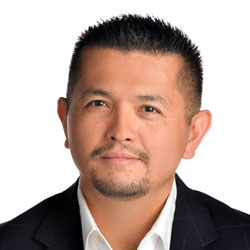 John leads the development of MachineQ's platform and portfolio of products, solutions, and services. He also oversees infrastructure reliability and performance for the organization's mission-critical, global infrastructure.

At Nokia, Doug is responsible for defining and executing their MSO product and solution strategy. Prior to joining Nokia, Doug held the position of Director of Field Marketing at Calix where he was responsible for all go to market activities associated with the cable industry. Prior to Calix, Doug was Vice President of Sales and Marketing for Atlantic Engineering Group where he acted as the "trusted advisor" assisting municipalities and electrical cooperatives with the development of Gigabit FTTH business plans and driving design and construction efforts. Doug has also held positions as Director of New Market Development for CommScope and Vice President of Sales for Alloptic where he led a team that successfully pioneered RFoG and EPON deployments into 12 of the 20 largest MSO's in North America.

Prior to MachineQ, John led the development of next-generation technology and the engineering of Comcast's massively scaled software and network infrastructure. As part of this work, he led Comcast's company-wide IPv6 transition initiative, the largest deployment of its kind in the world focusing on business continuity, customer experience, growth, and innovation. Comcast's IPv6 migration encompassed the migration of over 100MM devices, including the firm's flagship X1 platform.

John holds a a BS from Saint Joseph's University and an MS from Drexel University.
close this window
Clarke Stevens, Principal Architect, Emerging Technologies, Shaw Communications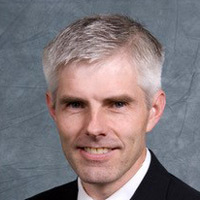 Clarke is Principal Architect of emerging technologies at Shaw Communications. In this role, he analyzes emerging technologies and works with senior executives to develop product strategy. Prior to Shaw, Clarke spent over a decade at CableLabs analyzing and developing new technologies for the cable television industry. He is a public speaker on the Internet of Things (IoT) and a board member of Open Connectivity Foundation (OCF), an international IoT standards organization. He has occasionally been a judge for the CES Innovation Awards. Clarke served on the board of directors of Universal Plug-n-Play Forum (UPnP), chaired the Technical Committee, and led the Internet of Things task force until UPnP was acquired by OCF. He currently chairs the developer tools group in OCF. He has also chaired various task forces related to video and television in the World Wide Web Consortium (W3C). He has developed key technologies for the delivery of IP video and other cable services through the web. In general, Clarke relishes developing connected services as they cross traditional product boundaries.

Over his career Clarke has worked in engineering, research, product management and strategy around digital media and communications at Shaw, CableLabs, MediaOne, SonicBlue and Qwest. He built the world's largest subwoofer and holds over twenty issued patents (and dozens not yet issued). In his spare time, he designs and builds home recording studios, theaters and other custom home improvements. He holds MSEE degrees from Brigham Young University and Georgia Tech and an MBA from the University of Colorado.
close this window

Webinar Archive Registration
To register for this webinar, please complete the form below. Take care to provide all required information (indicated in
red
). Press
Register
to complete your registration. If you have already registered for our site or for one of our webinars, you may
login
to register without re-entering your information.