SCTE•ISBE Live Learning Webinar: Future-Proofing with Fiber
Date / Time:
Thursday, January 16, 2020, 11:00 am New York / 4:00 pm London
Overview: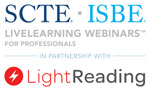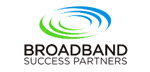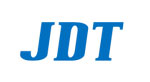 Speaker:
No matter how much their network upgrade strategies may differ, cable operators have united around one cause – putting more fiber in their plant. Whether they intend to embrace the pending DOCSIS 4.0 specs, shift to a distributed access architecture (DAA), pursue network virtualization or go fiber-to-the-home (FTTH), they all aim to keep installing more fiber lines to advance their goals because of fiber's superior capacity and performance. In this webinar, we will look at the cable industry's continuing progress in its fiber crusade, the opportunities that fiber offers, the fiber-related technologies that can be leveraged and the obstacles to adding more fiber to the HFC plant.
Alan Breznick, Cable/Video Practice Leader, Light Reading


Alan Breznick has tracked the media, telecommunications, broadband, and consumer electronics industries for more than 20 years. Before switching over to Heavy Reading in 2007, he was the original editor of Light Reading Cable Website and founding author of Heavy Reading's Cable Industry Insider. At Heavy Reading, he primarily focuses on cable/MSO services, technologies, and networks, as well as IPTV infrastructure. Alan was formerly a broadband analyst for Kinetic Strategies and a contributing analyst for One Touch Intelligence. He previously reported for Communications Daily, Cable World, Multichannel News, Broadband Daily, Crain's New York Business, and Genuine Article Press, among other publications.
close this window
Dennis Brown, Director of Engineering Training, SCTE•ISBE


Dennis has 25+ years of experience in the telecommunications industry. Dennis has worked as an installer, service, and system tech in the access network. After ten years in the field, Dennis changed gears and became an instructor in technical and safety. Dennis has worked for Cox, Primestar, Cablevision, Charter, Time Warner, and Ericsson.

When Dennis is not at work, he enjoys helping to coach his son's baseball team, mountain biking, and fishing.
close this window
Jack Burton, Principal, Broadband Success Partners


Jack Burton is a principal of Broadband Success Partners, a consultancy dedicated to addressing the go-to-market, sales enablement and technology needs of service providers and vendors in commercial and residential cable and fiber. Prior to co-founding the group, he was Senior Director of Systems Engineering for Altice USA and Cablevision Systems. His telecom career spans more than 35 years and includes service as Chairman of the CableLabs Packet Cable Certification Board and prior roles at Lightpath, MTV Networks, Tribune/United and Warner/Amex.
close this window
John Dickinson, President, Just Digital Transformations
Proven technical leader with 30+ years of expertise in driving innovation and new product launches with advanced network technologies which enable new services that establish revenue generation and produce cost reductions. Focused on maximizing value of technology, utilizing SDN automation including virtualized network platforms and cloud native ecosystems for service providers. Leverage emerging technologies to improve service performance and the customer experience. Able to attract and retain industry leading engineers, leading to successful new product launches, many of which were first in the telecommunications industry.
close this window
Doug Blue, Cable Market Solution Leader, Nokia


Doug Blue is Cable Market Solution Leader for Nokia. Doug has over 20 years of leadership experience in sales, marketing, and business development in the telecommunications industry.

At Nokia, Doug is responsible for defining and executing their MSO product and solution strategy. Prior to joining Nokia, Doug held the position of Director of Field Marketing at Calix where he was responsible for all go to market activities associated with the cable industry. Prior to Calix, Doug was Vice President of Sales and Marketing for Atlantic Engineering Group where he acted as the "trusted advisor" assisting municipalities and electrical cooperatives with the development of Gigabit FTTH business plans and driving design and construction efforts. Doug has also held positions as Director of New Market Development for CommScope and Vice President of Sales for Alloptic where he led a team that successfully pioneered RFoG and EPON deployments into 12 of the 20 largest MSO's in North America.

Doug is originally from Pittsburgh, Pennsylvania, and possesses a bachelor's degree in from Allegheny College in Meadville, PA.
close this window
Dean Stoneback, Senior Director of Engineering and Standards, SCTE•ISBE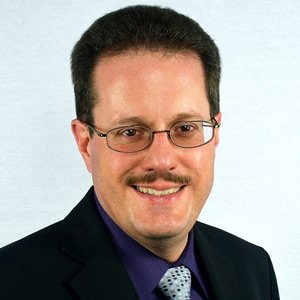 Dean Stoneback is the Senior Director of Engineering and Standards at SCTE•ISBE and is responsible for the development of standards and operational practices for the broadband communications industry. Specific targets include reducing energy usage through the Energy 2020 program; assuring that networks are ready for DOCSIS 3.1 deployments; enabling advanced and IP video services and digital advertising; developing Internet of things (IoT) deployment methods; and supporting the migration of networks from coax to fiber delivery.

Prior to joining SCTE/ISBE in 2014, Dean spent 26 years with the Jerrold division of General Instrument, Motorola and ARRIS. As a senior manager with ARRIS, he most recently was responsible for systems analysis and architecture development for transmission products for the cable industry, including optics, RF, Ethernet and PON products. During his career he has focused primarily on fiber optic, RF and PON transmission systems and has experience in systems engineering, hardware design, and system integration and test.

Dean was editor of and a contributor to the Third Edition of the NCTA Recommended Practices for Measurements on Cable Television Systems in 2002 and the secretary and a contributor to the SCTE Measurement Recommended Practices for Cable Systems, Fourth Edition in 2012. He co-authored a book on the return path entitled, "Broadband Return Systems for Hybrid Fiber/Coax Cable TV Networks." A longtime participant in the SCTE Standards Program, he was the recipient in 2012 of the SCTE Excellence in Standards award. Dean received a B.S.E.E. degree from Geneva College in Beaver Falls, PA in 1988 and his M.S.E.E. degree from Drexel University in Philadelphia, PA in 1993.
close this window

Webinar Archive Registration
To register for this webinar, please complete the form below. Take care to provide all required information (indicated in
red
). Press
Register
to complete your registration. If you have already registered for our site or for one of our webinars, you may
login
to register without re-entering your information.