The Internet for the Future: Innovations to Redefine Service Provider Networking
Date / Time:
Tuesday, February 11, 2020, 11.00 a.m. New York / 4.00 p.m. London
Overview: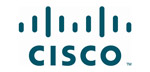 Speakers
Sterling Perrin, Principal Analyst – Optical Networking & Transport, Heavy Reading

Kevin Wollenweber, Vice President, Product Management, SP Business, Cisco

Pravin Mahajan, Director, Campaign and Solutions, SP Marketing, Cisco
$1 in CapEx consumed by service providers today does 11 times the work it did just a few years ago. Also, for each $1 in CapEx spent by operators, almost $5 in OpEx gets paid. This can't continue unless we reinvent the rules.
Cisco is changing the economics of the Internet for the Future by powering service providers and web-scale operators to build a durable network foundation, created using breakthrough innovations. This interactive session will provide details on the innovations covering silicon, optics, software and systems. We will review why they help customers, with real-world examples, to implement new network architectures using these foundational technologies.
So mark your calendars and learn how you can benefit from building converged, cloud-enhanced and fabric-based network architectures that improve CapEx efficiency, OpEx utilization and time-to-service.
Sterling Perrin, Principal Analyst – Optical Networking & Transport, Heavy Reading


Sterling has more than 15 years' experience in telecommunications as an industry analyst and journalist. His coverage area at Heavy Reading is optical networking, including packet-optical transport. He also authors Heavy Reading's Packet-Enabled Optical Networking Market Tracker and Next-Gen Core Packet-Optical Market Tracker. Sterling joined Heavy Reading after five years at IDC, where he served as lead optical networks analyst, responsible for the firm's optical networking subscription research and custom consulting activities. Prior to IDC, Sterling worked for Standard & Poor's, where he delivered global industry analysis on a range of IT segments. He is a former journalist and editor at Telecommunications Magazine, and has also done consulting work for the research firm Current Analysis. Sterling is a frequent speaker at telecom industry events and a highly sought-after source among the business and trade press.
close this window
Kevin Wollenweber, Vice President, Product Management, SP Business, Cisco


Kevin is Vice President of Product Management in the Service Provider Network Systems business at Cisco. In this role, he leads the product management team for the networking/routing portfolio aimed at the SP segment and has been with Cisco since 1997. As the product management leader for Cisco's Service Provider Routing portfolio, Kevin is focused on how industry and technologies are transforming and evolving Cisco's products and solutions to help customers address their business challenges.
During his 22 years at Cisco, Kevin has driven a number of industry-leading transitions across a breadth of Cisco products and technologies. His work has included positions in product management, technical marketing, and software engineering, but he has always focused on the needs of the world's largest Service Providers. Kevin has led the delivery of flagship Service Provider routing products such as the GSR, CRS, ASR and NCS families and is focused on continuous delivery of innovation and efficiency across the Service Provider routing portfolio. Throughout it all, Kevin has worked closely with the many providers to help them build world-class networks that deliver revenue growth opportunities and operational efficiency, while mitigating risk across hardware, software, and systems.
Kevin has his Master's of Science and Bachelor's of Science in Computer Engineering from Santa Clara University and has held a Routing and Switching CCIE. When he isn't working or traveling, he spends his time mountain biking, golfing and spending time with his family.
close this window
Pravin Mahajan, Director, Campaign and Solutions, SP Marketing, Cisco

Pravin Mahajan currently serves as the director of campaigns, solutions marketing and events for Cisco, targeting telecom and web-scale operators. Pravin has over 20 years of experience across Silicon Valley and Asia in service provider and enterprise networking markets. Through the years as the market crossed network and cloud inflection points, Pravin has focused on translating complex technology into enduring value for customers. Pravin held marketing, systems engineering and frontline sales leadership roles at Cisco, Infinera, Microland and HCL. Pravin has led major go-to-market initiatives and created compelling content, that won consecutive B2B industry marketing awards. Pravin holds master's in management from SPJIMR Mumbai and bachelor's in engineering from BITS Pilani.
close this window