The Road to a Secure 5G: How Secure Are We Today?
Date / Time:
Wednesday, October 30, 2019, 10 p.m. EST (Thursday, Oct 31st - 8 a.m. India, 11 a.m. Singapore, 1 p.m. Brisbane)
Overview: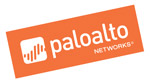 This session will discuss industry and market trends seen in 4G networks, and provide a scorecard on how secure some are and what we foresee in 5G networks. Are we moving into an inherently more secure network, or will old problems get carried across? To realize a strong and healthy communications framework in the future, the industry needs to maintain a focus on the security of 5G. The session aims to provide you with insights and themes on what we have seen from a number a telco networks worldwide, and what all of us need to prepare for a 5G world.
Speakers
Andrew Milroy, Head of Consulting, APAC, Ovum

Sean Duca, Vice President, Regional Chief Security Officer - Asia Pacific & Japan, Palo Alto Networks
Andrew Milroy, Head of Consulting, APAC, Ovum


Andrew Milroy has responsibility for driving and managing Ovum's consulting and advisory services in the Asia-Pacific region.
close this window
Sean Duca, Vice President, Regional Chief Security Officer - Asia Pacific & Japan, Palo Alto Networks


Sean is vice president and regional chief security officer for Asia Pacific and Japan at Palo Alto Networks. In this role, Sean spearheads the development of thought leadership, threat intelligence and security best practices for the cybersecurity community and business executives.

With more than 20 years of experience in the IT security industry, he acts as a trusted advisor to organisations across the region and helping them improve their security postures and align security strategically with business initiatives.

Prior to joining Palo Alto Networks, he spent 15 years in a variety of roles at Intel Security (McAfee), with his last position as the Chief Technology Officer for Asia Pacific. Before this, Sean was involved in software development, technical support and consulting services for a range of Internet security solutions.

Sean actively discusses security issues in mainstream media, including television, radio, print and security related broadcasts. He regularly participates in forums, conferences and panels, and provides intelligence on cybersecurity matters to the public and private sector.
close this window
Del Rodillas, Director, Industrial Cybersecurity Marketing, Palo Alto Networks


Del Rodillas built from scratch Palo Alto Networks' ICS/SCADA positioning and go-to-market strategy, drove the inclusion of key industrial solutions into the product roadmap and facilitated key ICS partnerships. He currently leads a global team of ICS experts focused on thought-leadership, end-user collaboration and ICS solution development. He has more than 22 years of industry experience spanning cybersecurity, networking, aerospace/defense and technology with roles in strategic marketing and engineering, including his first job as a semiconductor manufacturing yield engineer.
close this window