FTTx Mantra – Building Next-Generation Scalable Access Networks
Date / Time:
Thursday, October 31, 2019, 10:00 a.m New York / 2:00 p.m London
Overview: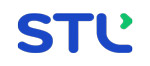 Speakers
In a bid to create multi-gigabit-capable access networks, operators across the globe are looking to build converged data networks that are scalable, resilient and can support multiple use-cases for both wired and wireless connectivity. However, creating such a service-oriented-network requires detailing out several considerations, including required network characteristics, architecture considerations, overlaying technologies and desired service parameters. In this webinar, we aim to discuss the practical challenges faced while designing and deploying gigabit-enabled access networks and best practices which allow CSPs to address them in the most effective manner, thereby bringing efficiencies across network capex and opex.
Simon Stanley, Analyst at Large, Heavy Reading


Simon is Founder and Principal Consultant at Earlswood Marketing Ltd., an independent market analyst and consulting company based in the U.K. His work has included investment due diligence, market analysis for investors and business/product strategy for semiconductor companies.

Simon is also Analyst at Large for Heavy Reading and has written extensively for Light Reading. His reports and Webinars cover a variety of communications-related subjects, including SDN/NFV, LTE/5G, 100G/400G components, Open Compute, smart NICs, uCPE, multicore processors and switch chipsets. He has also run several Light Reading events covering next-generation networking components.

Prior to founding Earlswood Marketing, Simon spent more than 15 years in product marketing and business management. He has held senior positions with Fujitsu, National Semiconductor and U.K. startup ClearSpeed, covering networking, personal systems and graphics in Europe, North America and Japan.

Simon has spent more than 30 years in the electronics industry, including several years designing systems for leading aerospace and mass-transit manufacturers, before moving into semiconductor marketing. In 1983, Simon earned a Bachelor's in Electronic and Electrical Engineering from Brunel University, London. He can be contacted at [email protected].
close this window
Himanshu Kumar, Technical Head, Network Solutions, STL


Himanshu Kumar is a telecom industry professional with more than 20 years' experience in the planning, deployment and management of large-scale networks. He has extensive experience across organizations such as DoT, BSNL, Bharti Airtel, making key contributions in both wireless and fixed-line networks. Currently he leads the technology team of STL, responsible for hyperscale networks. Some of his key focus areas are Bharatnet, hyperscale telco networks, data center interconnect, FTTx deployment, and next-generation converged network solutions.
close this window
Charlie Arteaga, Leader, IBM GTS Industry Services


Charlie Arteaga is an IBM Distinguished Engineer, and Leader of the IBM GTS (Global Technology Services) Industry Services for Telecom Service providers. Charlie has an M.S. Degree in Information Technology and is certified as an Open Group Distinguished Network Architect. With over thirty-five years of experience in designing, and deploying data communication network solutions, Charlie has helped many customers over the last three decades with developing complex data network solutions for service providers, smarter cities, banking, and smart grid and smart metering applications among others. In his current role, Charlie leads the infrastructure solutions and offerings globally for communication service providers.
close this window
Steven Teitzel, Global Solution Executive, Network & OSS Transformation, IBM


Steven Teitzel is responsible for the strategy and business development for IBM cloud-based networking with NFV/SDN, OSS and security enabling network and OSS transformations. He applies cognitive analytics, cloud, assurance and agile DevOps to build IBM cloud-based networking for the service provider network operations and infrastructure to take out cost and drive monetization of the network. Steven has been with IBM for 35 years as a solution executive, a managing principal, principal, consultant and architect within IBM Sales and Global Services for IT Strategy, Networking and Service Management.
close this window