EXFO and Tier 1 European Operator Optimize Network Operations Through Automated Troubleshooting
Date / Time:
Thursday, November 21, 2019, 10:00 am New York / 3:00 pm London
Overview: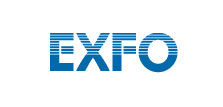 Speakers
In this webinar we will investigate how it is possible to empower CSPs with real-time topology to automate the discovery and pinpointing of common causes behind network outages.
We'll examine a recent use case developed with a leading North-European Tier1 operator on how to lay a solid foundation for the safe adoption of automation. We'll see how to get these key benefits::
Detection and pinpointing of faults in the network to ensure the rapid resolution of outages: how to cut down the time taken to resolve outages from hours to minutes
Enhanced customer experience and improved customer satisfaction resulting from the earlier detection and resolution of faults; fix issues before they spread and impact customers thereby preserving outstanding service quality
Reduced OPEX resulting from improved overall efficiency and optimized network operations
Empowered staff equipped with the capability to perform their roles more efficiently and SOC teams equipped to handle and manage a more complex infrastructure
Join us to learn more about solving critical business challenges standing in the way of automation.
James Crawshaw, Senior Analyst – Service Provider IT and Automation, Heavy Reading


James leads Heavy Reading's OSS/BSS research service. He examines the breadth of software used by communications service providers in customer, business, service and infrastructure management. James's areas of focus include BSS, OSS, SDP, policy management, revenue assurance, service assurance, analytics and business intelligence. He is particularly interested in the impact of SDN and NFV on operator's IT systems.

Prior to joining Heavy Reading, James worked for more than 15 years as an analyst covering technology and telecom companies for various investment banks and industry research firms. He previously worked as a management consultant in industry.

James holds a BSc and MEng in Electrical and Mechanical Engineering from the University of Manchester, England.
close this window
Benedict Enweani, Director - Applications and Analytics, EXFO


Benedict Enweani is Director – Applications and Analytics for EXFO. He is globally responsible for the EXFO Ontology products and services. Mr. Enweani joined with EXFO's acquisition of Ontology Systems (March 2017). He co-founded Ontology in 2005 which grew into the leader in real-time network topology discovery and service-chain mapping for automated root-cause analysis. During his time at Ontology Mr. Enweani led the company's growth and development of innovative solutions to radically reduce the cost, risk and effort of joining up data in the IT and network estates of communications service providers. Previously, he was CTO and held executive product management positions at Corvil networks and, before that he was CTO at Orchestream (now Oracle). Mr. Enweani has a bachelor's degree in engineering physics from the University of Saskatchewan and a master's degree in applied science from the University of Toronto Institute for Aerospace Studies.
close this window
Francis Audet, Senior Product Line Manager, EXFO


Graduated in Optical Engineering from Laval University in Quebec City, Francis now compiles 11 years of experience in the Telecom industry, working for EXFO Inc., a fiber optics Test and Measurement world leader. He is currently Senior Product Line managers for Advanced Optics and High Speed – Next Generation Networks solutions. Prior to joining EXFO in 2000, Francis was Sales Manager at Gentec Inc., addressing the High Power laser industry. Francis is currently looking for publishers for his upcoming book...
close this window