Programmable FTTx: Readiness for a Virtualized Access Network
Date / Time:
Tuesday, October 22, 2019, 10:00 a.m New York / 3:00 p.m London
Overview: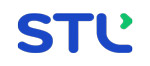 Speakers
The demand for a software-defined, converged, last-mile access infrastructure has grown significantly in the last few years. The experts' point of view is that this technology adoption will pave the way for 5G fronthaul transformation, large-scale IoT adoption, and will establish the use cases for edge cloud deployments.
But how far has the technology matured?
Has the software-enabled access network moved beyond the experimentation cycle and reached any stage of production readiness?
Is it ready to take forward and used for paving the way for a massive agile network transformation at the last mile?
This webinar deals with these questions and more. As a leader in data networking solutions, STL has engineered a programmable FTTx solution portfolio, teamed up with ecosystem partners and validated the suitability of the technology to field environments. The observations and insights gathered in the course of engineering the solution, hardening it and subjecting it to field trials will be the key topics of the webinar discussion.
Sterling Perrin, Principal Analyst – Optical Networking & Transport, Heavy Reading


Sterling has more than 15 years' experience in telecommunications as an industry analyst and journalist. His coverage area at Heavy Reading is optical networking, including packet-optical transport. He also authors Heavy Reading's Packet-Enabled Optical Networking Market Tracker and Next-Gen Core Packet-Optical Market Tracker. Sterling joined Heavy Reading after five years at IDC, where he served as lead optical networks analyst, responsible for the firm's optical networking subscription research and custom consulting activities. Prior to IDC, Sterling worked for Standard & Poor's, where he delivered global industry analysis on a range of IT segments. He is a former journalist and editor at Telecommunications Magazine, and has also done consulting work for the research firm Current Analysis. Sterling is a frequent speaker at telecom industry events and a highly sought-after source among the business and trade press.
close this window
Saurabh Chattopadhyay, Head - Engineering, Sterlite Technologies Limited


Saurabh is currently spearheading the product & solution engineering for Programmable FTTx portfolio at STL. He has 20+ years of experience, has been driving telecom-aligned innovation centers and research & development activities in various technology areas. In his previous role at one of the top 5 global engineering service providers, he was responsible for developing next-generation engineering strategy to augment software-defined service delivery capabilities for OEMs, platform vendors and service provider customers. Prior to that, Saurabh had contributed to niche research & development work in two other engineering organizations.

He has been contributing to the development of next-generation technology specifications at IETF, ONF and ETSI, invented multiple patents, evangelized value propositions in global forums across diverse technology areas.
close this window
Palash Bose, Head – Product Management, Sterlite Technologies Limited


Palash Bose is currently heading product management with the Programmable Networking and Intelligence business unit at STL. His current responsibilty is to build access, transport and radio products which are based on disaggregated, programmable and software defined technologies.

He has more than 22 years of experience in various organizations including Cable & Wireless, Cisco, Juniper and IBM in software development, network consulting, account management and product management functions. He has product management and cloud offering management experience of more than eight years and has managed to roll out various software-defined products and cloud-based offerings during his professional tenure.
close this window
Steven Teitzel, Global Solution Executive, Network & OSS Transformation, IBM


Steven Teitzel is responsible for the strategy and business development for IBM cloud-based networking with NFV/SDN, OSS and security enabling network and OSS transformations. He applies cognitive analytics, cloud, assurance and agile DevOps to build IBM cloud-based networking for the service provider network operations and infrastructure to take out cost and drive monetization of the network. Steven has been with IBM for 35 years as a solution executive, a managing principal, principal, consultant and architect within IBM Sales and Global Services for IT Strategy, Networking and Service Management.
close this window