Be 5G Ready With Next-Gen Programmable Radio
Date / Time:
Tuesday, November 5, 2019, 10:00 a.m New York / 3:00 p.m London
Overview: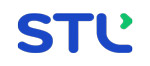 Speakers
5G drives a wealth of applications, from IoT to telemedicine. It's not just about latency; bandwidth is key to massively expanding the scale and availability of these applications.
The new age network architecture is shaping up to meet imminent demands on the scalable networks that need more bandwidth and app-driven functions. This, along with capex/opex reduction for service providers, is driving new age SDN/NFV-centric 5G architecture.
STL is at the forefront of driving key 5G innovations to disaggregate and program the 4G/5G ecosystem. The new ecosystem entails disaggregation across RU, DU, CU, vBBU, RIC (RAN Intelligent Controller), EPC, 5G, Orchestration and OSS/BSS.
Gabriel Brown, Principal Analyst – Mobile Networks and 5G, Heavy Reading


Gabriel leads mobile network research for Heavy Reading. He covers system architecture including RAN, core, and service-layer platforms. Key research topics include 5G, LTE Advanced, software-based mobile core, and the application of cloud technologies to mobile networking. Gabriel has more than 15 years' experience as a mobile network analyst. Prior to joining Heavy Reading, he was Chief Analyst for Light Reading's Insider research service; before that, he was editor of IP Wireline and Wireless Week at London's Euromoney Institutional Investor.
close this window
Swapnil Shah, Head – System Engineering, PNI, Sterlite Technologies Limited


Swapnil Shah is leading system engineering for programmable networking and intelligence business unit at STL. He is a seasoned professional with more than a decade of experience in green field customers in EMEA, APAC & Americas for solution positioning, systems engineering and customer engagement in telecom domain for cutting edge access, edge, transport, radio and data centre solutions.
close this window
Dr. Ravishankar Ravindran, Principal Architect – Radio Technologies, Sterlite Technologies Limited


Ravi is spearheading radio technologies for programmable networking and intelligence business unit at STL. Prior to this, he led the Future Network and Theory Lab at Huawei Research, USA investigating next generation IoT systems such as Autonomous Vehicles, Cloud Robotics and Drone systems. Over the course of his career, he has been part of over 25 granted patents and more than 50 pending filings in various areas of networking technologies and has more than 50 peer reviewed publications in IEEE/ACM conferences and journals.
close this window
Steven Teitzel, Global Solution Executive, Network & OSS Transformation, IBM


Steven Teitzel is responsible for the strategy and business development for IBM cloud-based networking with NFV/SDN, OSS and security enabling network and OSS transformations. He applies cognitive analytics, cloud, assurance and agile DevOps to build IBM cloud-based networking for the service provider network operations and infrastructure to take out cost and drive monetization of the network. Steven has been with IBM for 35 years as a solution executive, a managing principal, principal, consultant and architect within IBM Sales and Global Services for IT Strategy, Networking and Service Management.
close this window