How to Cut Your BSS Costs by up to 80% With Public Cloud
Date / Time:
Tuesday, October 22, 2019, 9:00 a.m New York./2:00 p.m.London
Overview: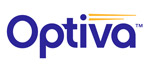 Speakers
This webinar will explain how communication service providers (CSPs) can save up to 80% of their total cost of ownership of Business Support Systems by deploying on the public cloud. Moderated by Heavy Reading's Senior Analyst, James Crawshaw, with guests from Optiva and Google Cloud, this webinar will address the most common objections that telecom CTIOs have about moving their critical business applications to the public cloud. The presenters will share the positive, real-world results of CSPs that are successfully migrating to the public cloud.
Are you concerned about data security and privacy in public cloud?
Do you know why you can't replicate the benefits of public cloud with private cloud (or your own data center)?
Do you know how your industry peers have achieved massive savings by moving their IT stack to public cloud?
Join us for this webinar to get answers to those questions and learn how your organization can become a market leader by embracing public cloud.
James Crawshaw, Senior Analyst – Service Provider IT and Automation, Heavy Reading


James leads Heavy Reading's OSS/BSS research service. He examines the breadth of software used by communications service providers in customer, business, service and infrastructure management. James's areas of focus include BSS, OSS, SDP, policy management, revenue assurance, service assurance, analytics and business intelligence. He is particularly interested in the impact of SDN and NFV on operator's IT systems.

Prior to joining Heavy Reading, James worked for more than 15 years as an analyst covering technology and telecom companies for various investment banks and industry research firms. He previously worked as a management consultant in industry.

James holds a BSc and MEng in Electrical and Mechanical Engineering from the University of Manchester, England.
close this window
Danielle Royston, CEO, Optiva Inc.


Danielle Royston is CEO of Optiva Inc. (TSX: OPT), an innovative software provider of mission-critical monetization solutions to preeminent communication service providers (CSPs) globally. Her vision is to lead telcos to the public cloud — today, not 10 years from now — with cloud-native BSS built on Google Cloud. She believes public cloud is a game-changer for the telecom industry, offering 10x faster processing speed and scale at 1/10th the cost of Oracle, 2x faster time-to-value, unparalleled security, and up to 80% savings in TCO.

Royston has close to 20 years of executive experience in the technology industry with an emphasis on turning around enterprise software companies. She is an entrepreneurial leader with a broad and proven background in transforming cost structures, growing revenues, building teams, and creating customer loyalty. Before joining Optiva, she served as Portfolio CEO for the ESW Capital family of companies, leading more than 15 turnarounds during her tenure.

Widely recognized as an industry thought leader, she has been featured in publications, including Fast Company and The Harvard Business Review. Royston holds a B.S. in computer science from Stanford University.
close this window
Shay Assaraf, CMO, Optiva Inc.


Shay Assaraf is CMO of Optiva, an innovative software provider of mission-critical, cloud-native, monetization solutions to leading communication service providers (CSPs) globally.

Shay has vast B2B and B2C experience in marketing and strategy with more than 15 years in the telecom industry. At Amdocs and before that with Pontis (acquired by Amdocs), he held various positions. In his last role, he led the marketing consulting and analytics teams addressing customers' challenges using analytical data, machine learning, and artificial intelligence tools and expertise.

In Shay's role at Optiva, he counsels CSPs to help them be more successful. This includes how to reap the benefits of the public cloud and maximize savings by migrating their OSS/BSS solutions to a cloud-native solution on the public cloud. He also helps CSPs to monetize their assets and act on their marketing strategies with hands-on guidance on data monetization, customer experience, and growth opportunity strategies in the digital era. Shay and the Optiva Business Value team help CSPs to stay ahead of market disruption, increasing competition, and shifting revenues to realize real business value.
close this window
Neil Bunn, Customer Engineering, Google Cloud Canada


Neil is a trusted technology executive with experience managing and migrating teams towards new and innovative applications of next-generation technologies. He has significant experience in large-scale infrastructures in HPC, retail solutions and scale-out computing — bridging into cloud-based technologies and agile approaches. Neil is proud to work with an amazing team of Google Customer Engineers to help Canadian business conquer and harness the benefits of cloud computing.
close this window

Webinar Archive Registration
To register for this webinar, please complete the form below. Take care to provide all required information (indicated in
red
). Press
Register
to complete your registration. If you have already registered for our site or for one of our webinars, you may
login
to register without re-entering your information.