How Next-Gen Telco Impacts Edge Data Center Architecture
Date / Time:
Wednesday, October 16, 2019, 1:00 p.m. New York/ 6:00 p.m. London
Overview: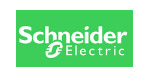 Speakers
Jennifer Clark, Principal Analyst - Cloud Infrastructure and Edge Computing, Heavy Reading

Joe Reele, Vice President, Solution Architects, Schneider Electric
It is clear that 5G's arrival is imminent and we'll start to see deployments as early as this year. How it will change our lives remains to be seen, but we do know that 5G content delivery will take place at the edge within the local community network or cluster – this is the only way to achieve the lowest latency. To reap the benefits promised by 5G, networks will require a transformation of how and where data is stored and processed, or a new data center architecture based on central core, metro edge core and local edge core clouds. This webinar will address the network of core and edge data centers that will be needed to support 5G and the configurable, flexible and secure solutions required to adapt for deployments at the edge.
Jennifer Clark, Principal Analyst - Cloud Infrastructure and Edge Computing, Heavy Reading


Cloud Infrastructure and Edge Computing. Clark provides actionable insight into service provider evolution, examining the challenges and opportunities facing network operators as they move towards 5G and IoT with an increasingly virtualized and cloud native infrastructure. Clark examines the solutions and technology reshaping the telco data center, technologies such as Edge Computing, Open Source, OpenStack, container networking, Network Orchestration, Data Center Interconnect, Software Defined Networks (SDN), and Network Functions Virtualization (NFV).

Clark started her industry research career with the Yankee Group, which was acquired by 451 Research in 2013. She held the role of Sr. Vice President at Yankee Group. Prior to joining Yankee Group, Clark was Manager of Network Planning and Strategy for Wang Laboratories'corporate data network. She began her career at Wang with responsibility for the domestic and international roll-out of Wang's packet network, connecting more than 250 locations in 14 countries. Before joining Wang, she was a member of the IT research and development division of Commercial Union Insurance Companies.

Clark is a highly regarded speaker at industry seminars and conferences and is frequently cited by the commercial and trade press. She has been a guest lecturer at the MIT Sloan School of Management and is a member of the IEEE. She holds a B.A. degree from Mount Holyoke College.
close this window
Joe Reele, Vice President, Solution Architects, Schneider Electric


Joe Reele is Vice President, Solution Architects at Schneider Electric, responsible for bringing together the full suite of Schneider's products and services to provide complete solutions. Joe has more than 22 years of experience in strategic planning, business development, operations management and system engineering strategies. He started his career with the U.S. Air Force Nuclear program and then led one of the world's largest financial data center portfolios.
close this window
Jeff Leslie, President/CEO, ITS Fiber, LLC


Jeff Leslie is the owner and CEO of two leading edge telecommunications companies located in the Treasure Coast Region of South Florida. He has more than 20 years of experience in the telecommunications industry. His mission for his companies is to offer better products and services while exercising the highest levels of integrity. His company was recently recognized by Grow Florida as one of 50 Companies to watch in the State of Florida. He is a frequent speaker at many national telecommunication conferences and events. Jeff is also a Certified Public Accountant and has an extensive background in finance having served as a auditor with the former National Accounting Firm. Arthur Andersen & Company, where he gained experience working on several fortune 500 companies. He has also been the auditor for a national bank, and has been the Managing Partner of a local CPA firm serving clients throughout the Treasure Coast of Florida where he developed a significant practice in finance, tax and utilities.
close this window
Samir Parikh, Vice President of Product Management, Nokia


Samir has more than 15 years of product management and engineering experience in the networking and telecommunications industry. Samir joined Nokia by way of their acquisition of Gainspeed where he was Vice President of Product Management. Prior to Gainspeed, he was Director, Product Management for the Carrier Routing System (CRS) product line at Cisco. In this role Samir was responsible for corporate strategy for the service provider core routing market.

During his tenure at Cisco Systems, he also served as Software Engineer, Product Manager and Product Line Manager in Cisco Service Provider Routing Technology Group.

Samir holds a B.S in Computer Engineering from the Georgia Institute of Technology.
close this window
Gregory G. Smith, Senior Marketing Manager, Service Provider Marketing, Cisco


Greg Smith leads the portfolio marketing team for Cisco's physical and virtual infrastructure products and is currently focused on the industry transition to open network architecture. Prior to joining the marketing department, he spent five years in the Boston and New York City offices as a Systems Engineer selling carrier solutions to emerging and competitive providers. Before joining Cisco, he held various software development and product marketing roles in the networking and telecommunications industry.

Greg was elected to the part-time New Hampshire House of Representatives in November 2014 and serves on the House Executive Departments and Administration committee. Representing the towns of Pelham and Hudson, his personal areas of legislative interest are reforming New Hampshire's civil forfeiture laws and ensuring government transparency and accountability.
close this window