From Static to Programmable. Leveraging the next wave of virtualization to deliver secure end-to-end applications.
Date / Time:
Tuesday, October 15, 2019, 1 p.m. New York/ 6:00 p.m. London
Overview: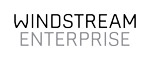 Speakers
Jim Hodges, Chief Analyst – Cloud and Security, Heavy Reading

Richard Piasentin, Chief Strategy and Marketing Officer, Accedian

Art Nichols, Vice President of Architecture and Technology, Windstream
Service Provider (SP) cloud architectures and strategies are continuing to evolve. One of the most visible attributes of this transition is the shift to application-aware, programmable on-demand networks, that support real-time traffic routing and hybrid connectivity.
In this new model, application and security network functions, such as firewalls, application acceleration, and remote access, are being virtualized so customers can order these on-demand functions via self-service portals. In an implementation context, since the enterprise network is virtualized at the edge, control will depend on deep visibility into end-to-end application usage and behavior from the data center to the customer premises.
In this webinar you will learn:
What to consider when designing programmable networks to support and secure your applications
The pros and cons of new virtualized network functions that can be delivered to customer premises
How to take advantage of programmable networks with end-to-end visibility, improved QoE and real-time reporting
Jim Hodges, Chief Analyst – Cloud and Security, Heavy Reading


Jim leads Heavy Reading's research on the impact of NFV on the control plane and application layers at the core and edge. This includes the evolution path of SIP applications, unified communications (UC), IP Multimedia Subsystem (IMS), session border controllers (SBCs), Diameter signaling controllers (DSCs), policy controllers and WebRTC. Jim is also focused on the network and subscriber impact of Big Data and Analytics. He authors Heavy Reading's NFV and SDN Market Trackers. Other areas of research coverage include Subscriber Data Management (SDM) and fixed-line TDM replacement. Jim joined Heavy Reading from Nortel Networks, where he tracked the VoIP and application server market landscape and was a key contributor to the development of Wireless Intelligent Network (WIN) standards. Additional technical experience was gained with Bell Canada, where he performed IN and SS7 network planning, numbering administration, technical model forecast creation and definition of regulatory-based interconnection models. Jim is based in Ottawa, Canada.
close this window
Richard Piasentin, Chief Strategy and Marketing Officer, Accedian

As Chief Marketing and Chief Strategy Officer at Accedian, Richard is responsible for its strategic planning process and investment priorities, ensuring Accedian creates and develop a consistent brand communications and marketing strategy, and drives its commercialization efforts in the areas of global product pricing, solution marketing and business development.

Richard began his career at Nortel Networks in 1992 as a test engineer for their public carrier switching division. From there, he segued into focusing on the wireless industry, taking on a variety of senior roles at Nortel within sales, operations and supply chain during his 17 years at the company. After Nortel, he was vice president and general manager for BlackBerry's North American business, and general manager of Viavi's Visibility, Intelligence and Analytics (VIA) business unit.
close this window
Art Nichols, Vice President of Architecture and Technology, Windstream


Art Nichols is the Vice President of Architecture and Technology at Windstream where he is responsible for network evolution, hardware and software certification, and technical product development for all business units in the organization. Nichols came to Windstream in 2010 through the NuVox Communications acquisition where he oversaw the network architecture and played a key role in the launch of the company's flagship VoIP and converged access product. While at Windstream, Nichols has been instrumental in developing numerous products including IPTV, Cloud Security, SD-WAN, as well as advancing the evolution of the company's broadband, packet optical, and SDN-enabled network. Nichols is a graduate of Clemson University where he holds a Bachelor of Science in Industrial Management.
close this window