AI-Based Threat Protection for 5G and IoT Networks
Date / Time:
Thursday, August 15, 2019, 12:00 p.m. New York / 5:00 p.m. London
Overview: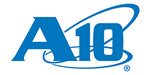 Speakers
The threat landscape will only get more sophisticated with the transition to 5G networks. The exploding use of IoT devices from home, factory and agriculture automation to cashier-less retail outlets brings the potential of a massive proliferation of DDoS attacks coming into the 5G cloud-based network through multiple entry points. Detection and mitigation of these attacks in real time is an absolute requirement to protect both the network availability and the critical applications that depend on it.
DDoS is not just a nuisance in 5G but may, in fact, be a matter of life and death with the deployment of life-critical services like remote medicine and driverless and connected cars. Telco networks must borrow from the lessons learned in enterprise security – using these solutions to protect the telco network. In addition, more advanced security using machine learning will be critical to stop threats, particularly in low-latency networks.
Please join representatives from A10 Networks and Heavy Reading as we discuss:
How 5G will drive the makeover of enterprise services and the importance of detecting and mitigating DDoS attacks utilizing machine learning
Considerations for implementing advanced automated security techniques
The security implications of migrating from telco protocols to IT protocols
The value of zero-day behavior anomaly recognition and attack pattern recognition in securing 5G and IoT networks
Jim Hodges, Chief Analyst – Cloud and Security, Heavy Reading


Jim leads Heavy Reading's research on the impact of NFV on the control plane and application layers at the core and edge. This includes the evolution path of SIP applications, unified communications (UC), IP Multimedia Subsystem (IMS), session border controllers (SBCs), Diameter signaling controllers (DSCs), policy controllers and WebRTC. Jim is also focused on the network and subscriber impact of Big Data and Analytics. He authors Heavy Reading's NFV and SDN Market Trackers. Other areas of research coverage include Subscriber Data Management (SDM) and fixed-line TDM replacement. Jim joined Heavy Reading from Nortel Networks, where he tracked the VoIP and application server market landscape and was a key contributor to the development of Wireless Intelligent Network (WIN) standards. Additional technical experience was gained with Bell Canada, where he performed IN and SS7 network planning, numbering administration, technical model forecast creation and definition of regulatory-based interconnection models. Jim is based in Ottawa, Canada.
close this window
Ravi Raj Bhat, SVP, Global Field CTO, A10 Networks

Ravi Raj Bhat is the global field sales CTO and shared services SVP for A10 Networks. His responsibilities include driving a global technical community across sales, product management, engineering and the customer and partner ecosystem to ensure A10 Networks continues to drive technology leadership in 5G, multi-cloud and security infrastructures.

Bhat brings over 25 years of experience in the technology industry, including a variety of senior roles leading globally-dispersed engineering teams across Asia Pacific, North America and Europe. He has been involved in delivering leading technologies including distributed cloud platforms, SaaS voice/video conferencing solutions, networking products for enterprise and telco and launched Intel's first dual-core server processor. Prior to Ericsson, Bhat held leadership positions at Radisys and Continuous Computing. He is the co-author of two books and over 30 papers and articles in various technical journals and publications.
close this window
Dr. Larry Ponemon, Chairman and Founder, The Ponemon Institute


Dr. Larry Ponemon is the Chairman and Founder of the Ponemon Institute and is considered a pioneer in privacy auditing and the Responsible Information Management or RIM framework.

Dr. Ponemon was appointed to the Advisory Committee for Online Access & Security for the United States Federal Trade Commission. He was appointed by the White House to the Data Privacy and Integrity Advisory Committee for the Department of Homeland Security. Dr. Ponemon was also an appointed to two California State task forces on privacy and data security laws. He is a member of Shared Assessments' Advisory Board.

Dr. Ponemon earned his Ph.D. at Union College. He has a Master's degree from Harvard University and attended the doctoral program in system sciences at Carnegie Mellon University. Dr. Ponemon earned his Bachelors with Highest Distinction from the University of Arizona, Tucson, Arizona. He is a Certified Public Accountant and a Certified Information Privacy Professional.
close this window