How to Accelerate CSP Digital Transformation by Simplifying IT Infrastructure
Date / Time:
Monday, July 15, 2019, 8:00 a.m. New York / 1:00 p.m. London
Overview: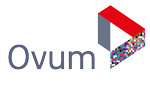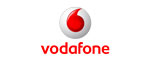 Speakers
Adaora Okeleke, Senior Analyst, Telecoms Operations and IT, Ovum

Ben Connolly, Head of Digital Engineering, Vodafone

Sam Clitus, AVP & Europe Head of Consulting (Communication, Media and Entertainment), Infosys
Digital transformation is on the agenda of all CSPs with over 90% of CSPs across the globe having commenced their digital transformation journeys. Their objectives? To improve business profitability through reduced costs, increased revenue performance and customer experience.
Operational agility will play an important role in achieving these objectives. However, CSPs' legacy IT environments hinder how quickly they can transform operations given the complexity of their IT estates. CSPs must therefore identify effective ways to address challenges associated with the increasingly complex IT environment. One approach to consider is the deployment of modern application development practices such as development and deployment on cloud, transforming enterprise architecture towards microservices, APIs and adoption of DevOps practices and tools. These concepts are aimed at simplifying CSPs' IT applications ecosystems whilst providing capabilities to support their long-term ventures.
In this webinar we will look at how Vodafone UK is addressing the challenges associated with its IT environment, working in partnership with Infosys. During this webinar, we'll cover the following:
Market trends driving the need for digital transformation in the telecoms industry;
Factors impeding CSP digital transformation;
Best practices CSPs should adopt to address current challenges;
Case study: How Vodafone UK is accelerating digital transformation journey, using cloud, microservices; and
Key recommendations CSPs should bear in mind while embarking on their digital transformation journeys
Adaora Okeleke, Senior Analyst, Telecoms Operations and IT, Ovum


Adaora Okeleke is a senior analyst in Ovum's Telecoms Operations and IT team. She specializes in big data and analytics, customer experience management, customer relationship management, and vendor services.

Her research helps telecoms service operators and telecoms software providers make better informed decisions on the critical business issues that affect their companies.

She provided key market information for the 2015 Ovum Decision Matrix on customer analytics tools used by telcos. The report assessed the key players in the customer analytics market for telecoms and proved to be invaluable to companies working in the telecoms industry.

Before joining Ovum, Adaora worked for software company Socketworks Nigeria Ltd. and the Nigerian subsidiary of Motorola Inc.
close this window
Ben Connolly, Head of Digital Engineering, Vodafone


Ben joined Vodafone in 2017 as Head of Digital Engineering. He leads a team of around 150 engineers, technologists and delivery experts who are responsible for developing and building new digital platforms and channels for all of Vodafone's consumer and enterprise customers. Over the last twelve months, Ben has spearheaded the development of the team's award-winning in-house DevOps engineering capabilities, built an entirely new digital architecture, rolled out new, reinvented digital experiences and launched a new digital innovation hub in London. Prior to Vodafone, Ben held a variety of digital and engineering leadership roles at Capita, RM & Sage.
close this window
Sam Clitus, AVP & Europe Head of Consulting (Communication, Media and Entertainment), Infosys


Sam brings 20+ years of experience from the Telecommunications & IT Industry. He has extensive experience of driving Business Strategy, Advisory, Transformations, Delivering Revenues, Client Connects, Setting up Major Programmes, Structuring Solutions, Propositioning with Partners/Alliances, Building Teams, Creating Relationship and Rolling out Innovations.

Sam heads 'Telecom Domain Consulting' for 'Communications, Media, Entertainment' for Infosys Europe. He is responsible for helping CSPs 'renew' their existing business while adding 'new digital' capabilities and revenue streams. He holds a comprehensive view of the industry, having worked for a Communications Service Provider, an IT Systems Integrator and an IT Products & Consulting organisation where he held key roles. Sam is a trusted advisor to clients executives, recognized by CXOs, partners.
close this window
Katharine Hulls, Vice President Marketing, Celebrus Technologies


As VP Marketing for Celebrus Technologies, Katharine is responsible for global marketing and communications, both direct to end-users and via a worldwide network of partners. This responsibility includes the development and execution of joint marketing activities with key partners, messaging and proposition creation, product marketing, digital marketing, content marketing and analyst relations.

Katharine has over 20 years' marketing management experience with a strong focus on data and analytics software and services providers. Before joining Celebrus in July 2011, Katharine was Head of Marketing, EMEA for Experian Marketing Services which encompasses brands such as CheetahMail, QAS, Hitwise and Mosaic. Earlier during her tenure at Experian, Katharine was also Head of Marketing for CheetahMail across EMEA and UK/Ireland.

Prior to her three years at Experian, Katharine worked for predictive analytics software vendor SPSS, before their acquisition by IBM, where she led and reshaped the UK Marketing team and was part of the EMEA Marketing Management group. Previous to that, Katharine was responsible for marketing communications across EMEA and APAC for web security company Websense, and before that she held a variety of global and EMEA marketing management roles at industry analyst Gartner. Katharine started her marketing career at Sony.

Katharine holds a BA (Hons) from the University of London and the Chartered Institute of Marketing's Postgraduate Diploma.
close this window
Peter Dorrington, European Head of Customer Insight, TeleTech Consulting


Peter is a specialist in information strategy, big data and customer analytics. He has formed and led a high performing analytics team in an Analytics Centre of Excellence and worked with a wide range of organisations across Europe. Peter has supported senior executives in preparing strategies and plans for the exploitation of big data and analytics as well as led governance and project offices of large scale analytics deployments in both traditional and digital environments and across multiple sectors.
close this window
San Zaw, Head of Pre-Sales, Asia at TIBCO Software Inc.


San Zaw is the Director of Solutions Consultants in Asia at TIBCO Software. Based in Singapore, San leads the regional pre-sales teams across South East Asia, Greater China, and Korea, and is responsible for the solution sales business growth in the Asia region.

He is a practitioner in Contextual Event Processing and Digital Services, and works with Asia's leading Financial Services Institutions and Communications Service Providers on architecting game-changing solutions, and delivering differentiated customer experiences.

A seasoned veteran in the Telecommunications industry, San is a regular speaker and thought leader at financial and mobility innovation circles. His interests include helping enterprises monetize on their digital ecosystem, exposing businesses to the API economy, and advocating of live behaviour and lifestyle monetization with Fast Data (live insight-to-action).

San brings over two decades of experience in the field of InfoComm Technology and built a track record in solving complex business challenges for enterprises ranging from Telco, Banking, Transportation & Logistics, Healthcare, Gaming, to Defense and Statutory bodies. During his career at TIBCO, he has helped spearhead the development of the business in the emerging markets across Asia.

Prior to TIBCO, San has worked with Deutsche Telekom AG on tele-commerce initiatives, and with StarHub Ltd where he helped build the managed services consulting practice.
close this window