IoT, 5G, Security, and RoI
Date / Time:
Tuesday, October 29, 2019, 11:00 a.m. New York/ 3:00 p.m. London
Overview: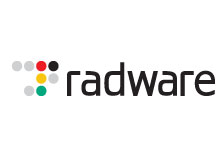 Speakers
Jim Hodges, Principal Analyst – Cloud and Security, Heavy Reading

Louis Scialabba, Director of Carrier Solutions Marketing, Radware
Service providers (SPs) are now well into the process of addressing the intricacies associated with successfully supporting IoT and 5G services in a cloud environment. And one major challenge is coming to terms with the additional security challenges the cloud introduces.
While these security challenges may at times seem overwhelming, 5G and IoT cybersecurity is not simply an additional operational cost, it also represents a business opportunity/competitive differentiator that can be integrated throughout the overall architecture. As a result, SPs can realize a profitable revenue stream that is built upon offering value-added security services on top of their already entrenched connectivity services important to verticals, such as education, healthcare and financial services, among others.
In order to assist SPs with their roll-out security services, Heavy Reading, in collaboration with Radware, recently developed a modeling tool designed to quantify the financial and Return on Investment (ROI) fundamentals of IoT security services.
This webinar will present the key findings from this collaboration, including presenting an overview of the model, as well as presenting deployment scenarios that validate the value proposition of IoT security services.
Jim Hodges, Principal Analyst – Cloud and Security, Heavy Reading


Jim leads Heavy Reading's research on the impact of NFV on the control plane and application layers at the core and edge. This includes the evolution path of SIP applications, unified communications (UC), IP Multimedia Subsystem (IMS), session border controllers (SBCs), Diameter signaling controllers (DSCs), policy controllers and WebRTC. Jim is also focused on the network and subscriber impact of Big Data and Analytics. He authors Heavy Reading's NFV and SDN Market Trackers. Other areas of research coverage include Subscriber Data Management (SDM) and fixed-line TDM replacement. Jim joined Heavy Reading from Nortel Networks, where he tracked the VoIP and application server market landscape and was a key contributor to the development of Wireless Intelligent Network (WIN) standards. Additional technical experience was gained with Bell Canada, where he performed IN and SS7 network planning, numbering administration, technical model forecast creation and definition of regulatory-based interconnection models. Jim is based in Ottawa, Canada.
close this window
Louis Scialabba, Director of Carrier Solutions Marketing, Carrier Marketing, Radware


Louis Scialabba is responsible for leading network security and application delivery marketing initiatives for wireless, wireline and cloud service providers. He has 23+ years of career experience in the communications and networking industry in a variety of roles, including solutions marketing, sales, business development, product line management and engineering. Prior to Radware, Scialabba was Head of North America Marketing at Aviat Networks, a leading packet microwave supplier. He spent the majority of his early career at Tellabs in various leadership roles for mobile routing, managed access, cable telephony and digital cross-connect business units.
close this window
Pascal Geenens, EMEA Security Evangelist, Radware


As the EMEA Cyber Security Evangelist for Radware, Pascal helps execute the company's thought leadership on today's security threat landscape. Pascal brings over two decades of experience in many aspects of Information Technology and holds a degree in Civil Engineering from the Free University of Brussels, specialized in electronics and parallel computing. As part of the Radware Security Research team Pascal actively researches IoT malware. Pascal discovered the BrickerBot, JenX and Demonbot botnets, did extensive research on Hajime, the Hadoop YARN attack surface, and follows closely new developments and threats in the IoT space as well as applications of AI in cyber security and hacking.
close this window

Webinar Archive Registration
To register for this webinar, please complete the form below. Take care to provide all required information (indicated in
red
). Press
Register
to complete your registration. If you have already registered for our site or for one of our webinars, you may
login
to register without re-entering your information.