Connectivity for the Edge Computing Era
Date / Time:
Thursday, July 18, 2019, 12:00 p.m. New York/ 5:00 p.m. London
Overview: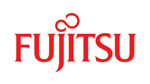 Speakers
Sterling Perrin, Principal Analyst – Optical Networking & Transport, Heavy Reading


For several years, data centers have been trending from few, highly-centralized mega-facilities to many, distributed data centers populating metros. Edge computing is a new evolution of the processing and storage distribution trend that brings high-bandwidth and low latency access to applications closer to users and devices than ever before. As edge computing redefines the future of data centers, it must also redefine the future of network connectivity.
Join thought leaders from Arista, CoreSite, Fujitsu, and Infinera as we tackle the biggest networking issues service providers and enterprises face in edge migration, including:
What leading use cases will drive edge computing in the near-term – including fixed, mobile, service provider, and enterprise?
What will be the primary connectivity requirements for edge locations, including data rates and latency?
What role should software automation play in edge computing strategies?
How does open networking and disaggregation support distributed computing?
What role should co-location play in service provider and enterprise edge strategies?
To what extent will edge computing drive 400 Gbit/s?
Sterling Perrin, Principal Analyst – Optical Networking & Transport, Heavy Reading


Sterling has more than 15 years' experience in telecommunications as an industry analyst and journalist. His coverage area at Heavy Reading is optical networking, including packet-optical transport. He also authors Heavy Reading's Packet-Enabled Optical Networking Market Tracker and Next-Gen Core Packet-Optical Market Tracker. Sterling joined Heavy Reading after five years at IDC, where he served as lead optical networks analyst, responsible for the firm's optical networking subscription research and custom consulting activities. Prior to IDC, Sterling worked for Standard & Poor's, where he delivered global industry analysis on a range of IT segments. He is a former journalist and editor at Telecommunications Magazine, and has also done consulting work for the research firm Current Analysis. Sterling is a frequent speaker at telecom industry events and a highly sought-after source among the business and trade press.
close this window
Muhammad Sarwar, Global Product Planner, Fujitsu Network Communications


Muhammad Sarwar is distinguished global product planner at Fujitsu Network Communications with a mission to design and plan most optimized and advanced solutions for hyper scale optical transport especially for the needs of data center operators and ICPs. Muhammad leverages 25+ years of industry experience in strategy, planning, architecture and design of state-of-the-art, open and carrier grade communications systems and solutions to pursue his passion of making networks simple and agile. As distinguished engineer and technical director of innovative technologies, he led 1FINITY transponder product lineup purpose built for DCI market. Muhammad is author of 7 granted and 6 pending US patents related to data communications, network security and software algorithms. He holds MS degree in Electrical Engineering from Columbia University in New York.
close this window
Tim Doiron, Sr. Director, Solutions Marketing, Infinera


Tim Doiron is Sr. Director, Solutions Marketing at Infinera, where he focuses on transformative networking edge solutions that include 5G transport, broadband evolution with distributed access architecture (DAA), and edge computing. In this role, Tim is responsible for shaping and communicating Infinera's Infinite Edge, which delivers open, disaggregated, and programmable solutions to enhance network capacity, visibility, intelligence, and automation to simplify operations and speed service velocity.

Tim brings more than 25 years of networking and telecommunications experience across business and technical organizations, including roles in marketing, product management, and engineering. Tim was most recently a Principal Analyst and Consultant at ACG Research, leading the firm's Intelligent Networking practice. His work focused on network innovations and transformations in the areas of packet-optical networking, data center interconnect, broadband access, transport/multi-layer software-defined networking, network orchestration, and mobile anyhaul. Tim has also served in executive and managerial roles at vendor and service provider companies, including Coriant, Tellabs, ARRIS, Cadant, Ericsson, and AT&T Mobility.

Tim is a frequent speaker at industry conferences and has authored numerous articles. He holds an MBA from Webster University, an M.S. in electrical engineering from Virginia Polytechnic Institute and State University, and a B.S. in electrical engineering from Southern Illinois University. He also holds eight patents and is a member of IEEE and the Optical Society (OSA). He is an active member of the Electrical and Computer Engineering Industrial Advisory Board at Southern Illinois University, where he serves as an advisor to the department chair.
close this window
Matt Senderhauf, Director of Product Management, CoreSite


Matt Senderhauf is the Director of Product Development at CoreSite. Matt has over 10 years of telecom experienced and is currently responsible for the management of CoreSite's interconnection products, including Any2 Peering Exchange and the Open Cloud Exchange. Prior to CoreSite, Matt worked at Level 3 Communications in various product management and offer management roles. Most recently, he was a product manager in the Professional Services group and was responsible for federal government opportunities, along with nation and international managed optical fiber networks. Matt has a Bachelor of Science and Masters of Management Practices from Colorado State University.
close this window
Ken Kiser, Group Vice President, Arista Networks


Ken Kiser brings more than 24 years of networking experience and is responsible for product and services through both direct and indirect sales channels. Prior to joining Arista, Ken spent 10 years at Foundry Networks and then Brocade through the acquisition of Foundry. During his tenure he managed large sales organizations responsible for both Service Provider and Enterprise customers. Previously Ken was an early stage employee at Force10 Networks, CacheFlow/Bluecoat and Bay Networks.
close this window