Delivering 5G With High-Bandwidth Photonics
Date / Time:
Thursday, June 13, 2019, 11:00 am New York / 4:00 pm London
Overview: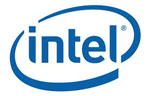 Speakers
Simon Stanley, Analyst at Large, Heavy Reading

Robert Blum, Director, Marketing and New Business, Silicon Photonics Product, Intel

Giacomo Mirelli, Sr. Director, Nokia

Glenn Wellbrock, Director, Verizon
5G is offering a step change in wireless application performance but requires significant investment in optical connectivity for both the radio access network and wireless core. 5G networks will deliver high bandwidth and low latency and are built on a virtualized infrastructure that enables network slicing. 5G will accelerate the deployment of new services for mobile broadband, autonomous cars, smart manufacturing and IoT, opening up new revenue streams for service providers. 5G requires many more antennas than 4G and many connections between remote radio heads, virtual baseband unit servers and core data centers that support 25-100 Gbit/s and more.
This webinar will review the latest developments for 5G, the benefits this will bring to users and the challenges of building the 5G wireless infrastructure. We will also drill down into the optical connectivity required for 5G networks and some of the solutions already available and being developed.
Simon Stanley, Analyst at Large, Heavy Reading


Simon is Founder and Principal Consultant at Earlswood Marketing Ltd., an independent market analyst and consulting company based in the U.K. His work has included investment due diligence, market analysis for investors and business/product strategy for semiconductor companies.

Simon is also Analyst at Large for Heavy Reading and has written extensively for Light Reading. His reports and Webinars cover a variety of communications-related subjects, including SDN/NFV, LTE/5G, 100G/400G components, Open Compute, smart NICs, uCPE, multicore processors and switch chipsets. He has also run several Light Reading events covering next-generation networking components.

Prior to founding Earlswood Marketing, Simon spent more than 15 years in product marketing and business management. He has held senior positions with Fujitsu, National Semiconductor and U.K. startup ClearSpeed, covering networking, personal systems and graphics in Europe, North America and Japan.

Simon has spent more than 30 years in the electronics industry, including several years designing systems for leading aerospace and mass-transit manufacturers, before moving into semiconductor marketing. In 1983, Simon earned a Bachelor's in Electronic and Electrical Engineering from Brunel University, London. He can be contacted at [email protected].
close this window
Robert Blum, Director, Marketing and New Business, Silicon Photonics Product, Intel


Robert Blum is Director of Marketing and New Business for Intel's Silicon Photonics Product Division. Prior to joining Intel, Robert was Director of Strategic Marketing at Oclaro Inc., and held various Director of Product Management and Marketing roles for Oclaro's telecommunications products and consumer laser portfolio. Before joining Oclaro, Robert was Product Line Manager for optical transmission components at JDS Uniphase Corporation and held various engineering and marketing management roles at Gemfire Corporation, all in California. Robert worked at Deutsche Telekom's research labs in Darmstadt, Germany, while completing his master's thesis and holds a doctorate degree in Physics from the University of Technology in Hamburg. He has also studied and done research at Ecole Polytechnique Fédérale in Lausanne, Switzerland, and at Stanford University, California.
close this window
Giacomo Mirelli, Sr. Director, Nokia


Giacomo Mirelli is Senior Director Business Development for North America in Nokia with a special business focus on the new 5G AnyHaul market segment. He is an international professional with over 25 years of experience having held multiple roles in the telecommunication industry including R&D, Product Management, Marketing, Portfolio Strategy and Business Development.

Giacomo is inventor of 16 patents in telecom systems and software virtual modeling and was awarded the prestigious "Bell Labs President Award" in 2008. As a pioneer in IP and Optical integration, he has garnered awards from the Alcatel¬-Lucent Technical Academy for 5 years in a row.

Prior to his current role, he was Regional Executive Leader for the IP Transport segment growing market share in Latin America market during his tenure. Giacomo holds a degree in computer science with Laude from Milan University "UNIVERSITA' DEGLI STUDI DI MILANO" complemented by dedicated post university courses in the fields of Business, Marketing, Public Relations and Leadership.
close this window
Glenn Wellbrock, Director, Verizon

Glenn Wellbrock is the director of optical transport network architecture, design and planning at Verizon, where he is responsible for the development and deployment of new technologies for both the metro and long haul transport infrastructure.

Prior to this position, Wellbrock ran the advanced technology lab, established evaluation criteria and set engineering guidelines for all backbone transport equipment as well as various positions within network operations.

In addition to his more than 20 years at Verizon (1984-2001 and 2004-present), Wellbrock was responsible for product architecture within the U.S. optical networks group at Marconi and product planning at Qplus Networks with a specific focus on developing alternative modulation techniques.
close this window