Survival of the Fastest: How Should Telcos Use Network Analytics to Improve Agility and Experience
Date / Time:
Thursday, June 6, 2019, 11.00 a.m. New York / 4.00 p.m. London
Overview: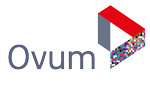 Speakers
The hyperconnected digital world is expected to generate about $2 trillion of revenues for telcos by 2022. Telcos, however, cannot address this opportunity due to complexity within their networks and service offerings, which will increase exponentially in the 5G era. They must adapt and respond to customer needs in digital time or lose out on these opportunities.
Interest in network analytics solutions is ramping up as telcos see the value these tools can bring to increase agility, reduce costs and improve customer experience. Analytics can provide a deeper understanding of the services and network performance, allowing telcos to make smarter and faster decisions. However, there are barriers that telcos must overcome if they are going to get a return on their investment. Network analytics vendors, on the other hand, must have a clear understanding of telcos' requirements and align their solutions accordingly.
Join Ovum and Nokia to learn more about:
Telco market trends and challenges driving the need for network analytics
Use cases to be addressed using network analytics; Looking at customer deployments and outcomes achieved
Challenges that telcos face when deploying network analytics solutions
Criteria for evaluating network analytics solutions to address these challenges
Learn how different network analytics solutions were assessed in Ovum Decision Matrix: Selecting Network Analytics Solutions for Telcos