5G: Why Cloud-Natives Will Thrive and Cloud-Tourists Will Struggle
Date / Time:
Wednesday, June 5, 2019, 11:00 am EST / 4:00 pm UK
Overview: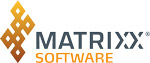 Speakers
James Crawshaw, Senior Analyst – Service Provider IT and Automation, Heavy Reading

Marc Price, Global CTO, MATRIXX Software
With 5G, service providers can reach customers in new ways, quickly and efficiently experimenting with new business models. Cloud-native solutions are essential to deliver the scalability, dynamic configurability and unprecedented resilience that 5G demands. With the right design principles, cloud-native solutions are essential for 5G success. Legacy architectures deployed in the cloud may fail to achieve the performance required.
Join this webinar and you will learn:
What cloud-native really means
What design patterns are emerging with cloud-native applications for 5G services
How are stateless vs. stateful microservices handled differently in a cloud-native architecture
How will service providers ultimately benefit from embracing cloud-native web-scale technologies
James Crawshaw, Senior Analyst – Service Provider IT and Automation, Heavy Reading


James leads Heavy Reading's OSS/BSS research service. He examines the breadth of software used by communications service providers in customer, business, service and infrastructure management. James's areas of focus include BSS, OSS, SDP, policy management, revenue assurance, service assurance, analytics and business intelligence. He is particularly interested in the impact of SDN and NFV on operator's IT systems.

Prior to joining Heavy Reading, James worked for more than 15 years as an analyst covering technology and telecom companies for various investment banks and industry research firms. He previously worked as a management consultant in industry.

James holds a BSc and MEng in Electrical and Mechanical Engineering from the University of Manchester, England.
close this window
Marc Price, Global CTO, MATRIXX Software


As Global Chief Technology Officer, Marc Price accelerates MATRIXX Software's worldwide growth through key software and solutions delivery initiatives. He works closely with the MATRIXX executive leadership, engineering and product management teams to drive industry-leading technology into the market and spearheads strategic engagement with key customers and partners.

With almost thirty years of experience in the telecommunications market, Marc has held pivotal roles during the establishment of the real-time charging model, the changing landscape of digital transformation and the move to hybrid clouds and IoT. Prior to joining MATRIXX, he worked for Openet serving as CTO for the Americas where he led initiatives for software development, systems consulting and business development.
close this window