5G and the Innovation Challenge
Date / Time:
Thursday, May 9, 2019, 10:00 a.m Singapore / 12:00 p.m Sydney
Overview: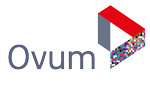 Speakers
5G emerges at a time when global productivity growth is low. Can 5G, and other new technologies, lift productivity in key industry verticals? This webinar will explore:
Emerging 5G use cases and indicative timelines
Obstacles to enterprise ecosystem development
How operators, government and industry can cooperate to accelerate 5G innovation
David Kennedy, Practice Leader, Asia-Pacific, Ovum


David leads Ovum's Service Provider research agenda in the Asia-Pacific region, providing specific insight and analysis on Asian telecoms issues. His specialties include telecoms regulation, wholesale markets, and consumer markets.

David has worked at senior levels of the telecoms industry, launching his career in the sector in 1993 as a ministerial adviser responsible for Australia's 1997 telecoms liberalization.

David first joined Ovum in 2006 and rejoined Ovum in 2017 after two years of independent practice , writing on a range of topics including digital health, education reform, the impact of automation, and the economics and regulation of migration.
close this window
Bernd Steinwender, Head of Product Management, NTS Retail


Bernd is currently the Head of Product Management at NTS. His career at NTS Retail started 2001 when he was working as a technical engineer. After that he became a project manager for many telco projects he then moved forward to the key account management. With this background he was appointed to become the Head of Product Management.

The educational background includes finalizing a higher technical school in electrical engineering and a graduate in Computer science at the JKU – Johannes Kepler University Linz in 2000..
close this window
Katharine Hulls, Vice President Marketing, Celebrus Technologies


As VP Marketing for Celebrus Technologies, Katharine is responsible for global marketing and communications, both direct to end-users and via a worldwide network of partners. This responsibility includes the development and execution of joint marketing activities with key partners, messaging and proposition creation, product marketing, digital marketing, content marketing and analyst relations.

Katharine has over 20 years' marketing management experience with a strong focus on data and analytics software and services providers. Before joining Celebrus in July 2011, Katharine was Head of Marketing, EMEA for Experian Marketing Services which encompasses brands such as CheetahMail, QAS, Hitwise and Mosaic. Earlier during her tenure at Experian, Katharine was also Head of Marketing for CheetahMail across EMEA and UK/Ireland.

Prior to her three years at Experian, Katharine worked for predictive analytics software vendor SPSS, before their acquisition by IBM, where she led and reshaped the UK Marketing team and was part of the EMEA Marketing Management group. Previous to that, Katharine was responsible for marketing communications across EMEA and APAC for web security company Websense, and before that she held a variety of global and EMEA marketing management roles at industry analyst Gartner. Katharine started her marketing career at Sony.

Katharine holds a BA (Hons) from the University of London and the Chartered Institute of Marketing's Postgraduate Diploma.
close this window
Peter Dorrington, European Head of Customer Insight, TeleTech Consulting


Peter is a specialist in information strategy, big data and customer analytics. He has formed and led a high performing analytics team in an Analytics Centre of Excellence and worked with a wide range of organisations across Europe. Peter has supported senior executives in preparing strategies and plans for the exploitation of big data and analytics as well as led governance and project offices of large scale analytics deployments in both traditional and digital environments and across multiple sectors.
close this window
San Zaw, Head of Pre-Sales, Asia at TIBCO Software Inc.


San Zaw is the Director of Solutions Consultants in Asia at TIBCO Software. Based in Singapore, San leads the regional pre-sales teams across South East Asia, Greater China, and Korea, and is responsible for the solution sales business growth in the Asia region.

He is a practitioner in Contextual Event Processing and Digital Services, and works with Asia's leading Financial Services Institutions and Communications Service Providers on architecting game-changing solutions, and delivering differentiated customer experiences.

A seasoned veteran in the Telecommunications industry, San is a regular speaker and thought leader at financial and mobility innovation circles. His interests include helping enterprises monetize on their digital ecosystem, exposing businesses to the API economy, and advocating of live behaviour and lifestyle monetization with Fast Data (live insight-to-action).

San brings over two decades of experience in the field of InfoComm Technology and built a track record in solving complex business challenges for enterprises ranging from Telco, Banking, Transportation & Logistics, Healthcare, Gaming, to Defense and Statutory bodies. During his career at TIBCO, he has helped spearhead the development of the business in the emerging markets across Asia.

Prior to TIBCO, San has worked with Deutsche Telekom AG on tele-commerce initiatives, and with StarHub Ltd where he helped build the managed services consulting practice.
close this window