Ponemon Research: The State of DDoS Attacks Against Service Providers
Date / Time:
Tuesday, June 11, 2019, 12:00 pm New York / 5:00 pm London
Overview: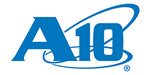 Speakers
According to a new research by Ponemon Institute, 85% of Communications Service Providers (CSPs) who took a survey reported that DDoS attacks against them and their subscribers are either increasing or continuing at the same relentless pace. However, 71% did not feel capable of effectively mitigating those attacks.
While CSPs work to improve their defenses, the survey showed that many also deliver DDoS scrubbing services to their subscribers, enhancing their client's security posture, while creating profitable revenue streams.
Join this webinar with Jim Hodges, Principal Analyst from Heavy Reading, Dr. Larry Ponemon, the Founder of the Ponemon Institute and Paul Nicholson from A10 Networks, to gain deeper insight into the key findings of this report.
Join this webinar and you will learn:
Critical weaknesses in today's CSP DDoS defenses
Tackling the challenges of scalability costs, automation and analytics
The role of DDoS threat intelligence in effective defense strategies
Growing demand for delivering managed DDoS scrubbing services to subscribers
Jim Hodges, Principal Analyst – Cloud and Security, Heavy Reading


Jim leads Heavy Reading's research on the impact of NFV on the control plane and application layers at the core and edge. This includes the evolution path of SIP applications, unified communications (UC), IP Multimedia Subsystem (IMS), session border controllers (SBCs), Diameter signaling controllers (DSCs), policy controllers and WebRTC. Jim is also focused on the network and subscriber impact of Big Data and Analytics. He authors Heavy Reading's NFV and SDN Market Trackers. Other areas of research coverage include Subscriber Data Management (SDM) and fixed-line TDM replacement. Jim joined Heavy Reading from Nortel Networks, where he tracked the VoIP and application server market landscape and was a key contributor to the development of Wireless Intelligent Network (WIN) standards. Additional technical experience was gained with Bell Canada, where he performed IN and SS7 network planning, numbering administration, technical model forecast creation and definition of regulatory-based interconnection models. Jim is based in Ottawa, Canada.
close this window
Paul Nicholson, A10 Networks


Paul Nicholson brings 24 years of experience working with Internet and security companies in the U.S. and U.K. In his current position, Nicholson is responsible for global product marketing and strategy at San Jose, Calif.-based application networking and security leader A10 Networks. Prior to A10 Networks, Nicholson held various technical and management positions at Intel, Pandesic (the Internet company from Intel and SAP), Secure Computing, and various security start-ups.
close this window
Dr. Larry Ponemon, Chairman and Founder, The Ponemon Institute


Dr. Larry Ponemon is the Chairman and Founder of the Ponemon Institute and is considered a pioneer in privacy auditing and the Responsible Information Management or RIM framework.

Dr. Ponemon was appointed to the Advisory Committee for Online Access & Security for the United States Federal Trade Commission. He was appointed by the White House to the Data Privacy and Integrity Advisory Committee for the Department of Homeland Security. Dr. Ponemon was also an appointed to two California State task forces on privacy and data security laws. He is a member of Shared Assessments' Advisory Board.

Dr. Ponemon earned his Ph.D. at Union College. He has a Master's degree from Harvard University and attended the doctoral program in system sciences at Carnegie Mellon University. Dr. Ponemon earned his Bachelors with Highest Distinction from the University of Arizona, Tucson, Arizona. He is a Certified Public Accountant and a Certified Information Privacy Professional.
close this window