How to deliver robust automation in time for 5G
Date / Time:
Thursday, May 2, 2019, 11:00 am New York / 4:00 pm London
Overview: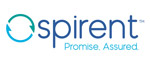 Speakers
James Crawshaw, Senior Analyst – Service Provider IT and Automation, Heavy Reading

Ross Cassan, Sr. Director of Product Marketing, Lifecycle Service Assurance segment
As early 5G deployments get underway, leading CSPs are issuing an urgent call to the industry to collaborate to deliver robust automation for 5G. This call comes on the back of years of virtualization hype that has yet to fully live up to expectations and ongoing fragmentation in open source automation platform adoption. It's a moment of truth for the industry that has led to questions of whether automation efforts will be mature enough to enable dynamic 5G networks to live up to their promise. The good news is that pragmatic approaches to getting started with automation are gaining traction and specific use cases such as network slice activation offer low-hanging fruit for CSPs – and the industry – to achieve early automation wins.
The webinar will cover the following topics:

The state of 5G, cloud-native and automation technology
Challenges to deploying automation: will it be ready for 5G?
Low-hanging fruit tier-1 CSPs are targeting for automation
The role of automated assurance for 5G
Network slice activation automation use case
James Crawshaw, Senior Analyst – Service Provider IT and Automation, Heavy Reading


James leads Heavy Reading's OSS/BSS research service. He examines the breadth of software used by communications service providers in customer, business, service and infrastructure management. James's areas of focus include BSS, OSS, SDP, policy management, revenue assurance, service assurance, analytics and business intelligence. He is particularly interested in the impact of SDN and NFV on operator's IT systems.

Prior to joining Heavy Reading, James worked for more than 15 years as an analyst covering technology and telecom companies for various investment banks and industry research firms. He previously worked as a management consultant in industry.

James holds a BSc and MEng in Electrical and Mechanical Engineering from the University of Manchester, England.
close this window
Ross Cassan, Sr. Director of Product Marketing, Lifecycle Service Assurance, Spirent


Ross consults with leading service and network equipment providers around the world to understand their network automation needs and share Spirent's insights into addressing these needs with Lifecycle Service Assurance solutions. Ross joined Spirent in 1999 had has held positions in product management and product marketing for both hardware and software platforms focusing on broadband, mobile and Wi-Fi testing and assurance. Prior to joining Spirent, Ross held positions at Newbridge Networks and Nortel. Ross has been a key contributor to many technical standards from the Wireless Broadband Alliance, Broadband Forum and TIA.
close this window
Paul Gowans, Solution Marketing Director, VIAVI Solutions


Paul Gowans, Solutions Marketing Director at VIAVI Solutions, has more than 20 years' experience in the communications and wireless industries. He is currently responsible for solutions marketing across the NITRO platform and products for mobile intelligence, assurance and optimization, as well as NITRO Enterprise. Paul's expertise in IP, mobile, VoLTE, virtualization and analytics comes from developing, supporting, marketing and consulting on major mobile communications projects.
close this window
Dan Voyer, Technical Fellow, Bell Canada


Dan Voyer leverages 20 years in the telecommunication industry. He is currently technical fellow and lead architect for networking and data center at Bell Canada. His role involves research and development that solve networking challenges and promotes innovative architecture strategies. He is active within IETF in various working groups.
close this window