Routing Requirements for the New Provider Edge
Date / Time:
Thursday, March 14, 2019, 11:00 am New York / 3:00 pm London
Overview:

Speakers
Roz Roseboro, Principal Analyst – Cloud Infrastructure & Management, Heavy Reading

Hugh Kelly, Vice President of Marketing, Volta Networks
Cloud-based applications and increasing traffic at the provider edge are driving major network changes that will require a significant investment from service providers, including:
Demand from customers for higher speed connections as cloud and SaaS applications drive more traffic across the network.
Architectural changes driven by evolving mobile networks starting with today's additions of Crosshaul, C-RAN and NFV and continuing with significant 5G investments, such as distributed small cells.
New service opportunities from edge computing with standards like MEC and extending to network slicing for IoT, video at the edge and connected cars.
These trends are dramatically changing the volume and nature of traffic on provider networks and creating a new mandate to route traffic as close to the edge as possible.
This webinar will examine these trends and how provider networks will have to evolve to accommodate them. Key questions the webinar will address, include: Should providers continue to invest in legacy routers? Is routing suited to NFV? How can routers be virtualized to meet the changing traffic patterns, economic realities and needed scale of the new provider edge?
Roz Roseboro, Principal Analyst – Cloud Infrastructure & Management, Heavy Reading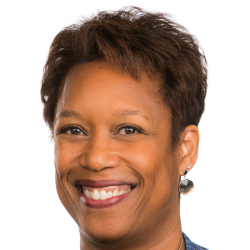 Roz has more than 20 years' experience in market research, marketing and product management. Her research focuses on how innovation and change impact the hardware and software solutions used to deliver cloud services and the management of that infrastructure. The growing influence of open source on the development process is a key point of emphasis for her. She monitors how data centers are transforming to support SDN, NFV and cloud, and the evolution of edge locations to support distributed cloud.

Roz joined Heavy Reading following eight years at OSS Observer and Analysys Mason, where she most recently managed its Middle East and Africa regional program, and prior to that, its Infrastructure Solutions and Communications Service Provider programs. She spent five years at RHK, where she ran the Switching and Routing and Business Communication Services programs. Prior to becoming an analyst, she worked at Motorola on IT product development and radio and mobile phone product management.

Roz holds a B.A. in English from the University of Massachusetts, Amherst, and an M.B.A. in marketing, management and international business from the J. L. Kellogg Graduate School of Management at Northwestern University. She is based in Chicago.
close this window
Hugh Kelly, Vice President of Marketing, Volta Networks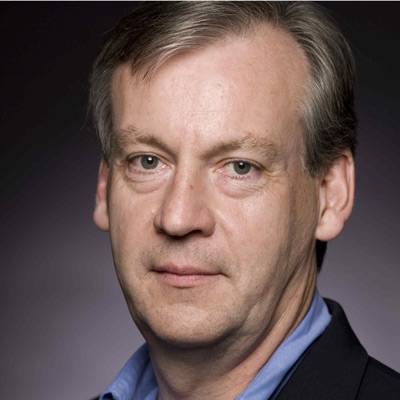 Hugh Kelly is Vice President of Marketing for Volta Networks. Hugh has more than 25 years in software, networking and related technology businesses, ranging from start-ups to publicly traded companies. Most recently, he was Vice President of Marketing and Strategy for Kwicr (acquired by Instart Logic). He was at Avior Computing as Vice President of Marketing and Sales and Senior Vice President of Marketing for NEI (NENG, acquired by Unicom). Prior to NEI, he was CEO and co-founder of West Ridge Networks (acquired by OPNET), Senior VP of Marketing and Business Development for Celox Networks and VP of Marketing at Visual Networks (VNWK).

Hugh has an MFA from the University of Southern California and a BS from Linfield College. He is a Venture Partner at Ascent Venture Partners and volunteers as a mentor with EforAll.
close this window
Jeff White, Vice President, Arago Gmbh


Jeff leads business operations for the communications industry in the Americas at Arago. He has held previous senior roles at Hewlett Packard Enterprise as lead of Communications Media and Entertainment vertical for Americas, Ericsson and Alcatel-Lucent. He has led the technology efforts for communications service providers and early-stage companies. He was also responsible for sales and operations in the communications equipment providers for product lines and services portfolios. Earlier in his career, he served in leadership roles at BellSouth and Cingular Wireless (now AT&T). At Cingular, he led Cingular Core Transport and Networking efforts. At BellSouth (now AT&T) he led the Broadband Internet Operations and Support organization, which included broadband tier two technical support, customer networking equipment business, broadband OSS and end-to-end process. Jeff chaired the Tech Titans Technology Association of North Texas, representing over 300 technology focused companies in the greater North Texas community. He also served on the North Texas Regional committee of the Texas Emerging Technology fund under Governor Rick Perry.
close this window