The Fiber Foundation of 5G Networks
Date / Time:
Wednesday, May 1, 2019, 11:00 a.m. New York / 4:00 p.m. London
Overview: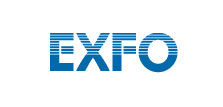 Speakers
5G is the buzz. Everyone involved in the large telecommunications ecosystem is developing, trialing, promising and dreaming about 5G networks. While this technology comes with great promises and applications, we seldom hear about the underlying physical network that will have to transport the data to the 5G radios. That's right, the optical fiber network that has been installed and optimized for other applications (e.g., FTTx, Remote PHY) will now need to reach deeper with possibly more stringent requirements. What does 5G really mean for the network's fiber foundation? What are the challenges and pitfalls to avoid? How can you make sure your fiber foundation is ready for the next generation of wireless communications?
Join this webinar and you will learn:
Which fiber architectures will support 5G?
What are the new challenges to consider when deploying fiber for 5G networks?
What will be the main testing criteria for each part of the 5G optical network?
Alan Breznick, Cable/Video Practice Leader, Light Reading


Alan Breznick has tracked the media, telecommunications, broadband, and consumer electronics industries for more than 20 years. Before switching over to Heavy Reading in 2007, he was the original editor of Light Reading Cable Website and founding author of Heavy Reading's Cable Industry Insider. At Heavy Reading, he primarily focuses on cable/MSO services, technologies, and networks, as well as IPTV infrastructure. Alan was formerly a broadband analyst for Kinetic Strategies and a contributing analyst for One Touch Intelligence. He previously reported for Communications Daily, Cable World, Multichannel News, Broadband Daily, Crain's New York Business, and Genuine Article Press, among other publications.
close this window
Guillaume Lavallee, Product Line Manager, EXFO


Guillaume Lavallee is a product line manager at EXFO, the communications industry's test, monitoring and analytics experts, and oversees the optical products in the Installation and Maintenance division. He has more than a decade of experience in telecom test and measurement, related technologies and best practices. Guillaume has a bachelor's degree in Physics Engineering, specialized in Optics, as well as an MBA from Canada's University Laval.
close this window
Francis Audet, Senior Product Line Manager, EXFO


Graduated in Optical Engineering from Laval University in Quebec City, Francis now compiles 11 years of experience in the Telecom industry, working for EXFO Inc., a fiber optics Test and Measurement world leader. He is currently Senior Product Line managers for Advanced Optics and High Speed – Next Generation Networks solutions. Prior to joining EXFO in 2000, Francis was Sales Manager at Gentec Inc., addressing the High Power laser industry. Francis is currently looking for publishers for his upcoming book...
close this window