Virtual Digital Assistants: The Key to Customer Service Automation for CSPs
Date / Time:
Wednesday, March 6, 2019, 1:00PM New York / 6:00PM London
Overview: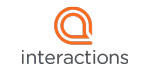 Speakers
Mark Beccue, Principal Analyst, Tractica

Mike Rapp, VP Customer Success and Solution Delivery, Interactions
Consumers dread contacting customer service. They like self service, but only if it actually works. Consumers want more control, more convenience, and they want you to know more about who they are and why they have an issue with you. All of this is especially true of the relationship between consumers and their CSPs. AI-driven virtual digital assistants (VDAs) are beginning to address these challenges for CSPs and also provide cost reductions in the form of human-resource savings. This webinar will examine market drivers and barriers, and the use-case details, including Tractica predictions and forecasts, for customer service-focused VDAs for CSPs.
Mark Beccue, Principal Analyst, Tractica


Mark Beccue is a Principal Analyst contributing to Tractica's Artificial Intelligence and User Interface Technologies practices, with a focus on intelligent interfaces and collaboration tools, as well as key application markets for AI. Based in Tampa, he is a veteran market research analyst with more than 20 years of experience in market and business strategy. Prior to joining Tractica, he was an independent consultant and industry analyst who provided clients with custom and syndicated qualitative market analysis and insights, with a primary emphasis on mobile consumer trends. Previously, he was a senior market intelligence analyst at Syniverse with responsibility for identifying key market trends, market barriers and market opportunities for the company within the evolving mobile ecosystem. Beccue also served as a Senior Analyst at ABI Research, where he concentrated on mobile consumer trends, mobile applications and mobile payments. He was previously Vice President at Tucker/Hall, a public relations and marketing consulting firm. Beccue has been cited hundreds of times by international media outlets, including CNBC, The Wall Street Journal, Bloomberg Businessweek and CNET.
close this window
Mike Rapp, VP Customer Success and Solution Delivery, Interactions


Michael brings over 20 years of successful customer engagement strategy, technology delivery and service execution leadership to Interactions. As Vice President, Customer Success he is charged with customer solution delivery, maximizing customer application ROI, and overall client success management for Interactions clients. At Interactions, Michael has applied his expertise to deliver engaging customer experiences that increase CSAT while reducing operational expenses for numerous Fortune 100 companies; including a Fortune 20 communication services provider.
close this window
Shailesh Patil, Principal Engineer/Manager, Qualcomm Technologies


Shailesh Patil is a Principal Engineer/Manager at Qualcomm Technologies. There he leads the C-V2X (Cellular V2X) research and 3GPP standardization group. Previously, he led the standardization of device to device communication in 3GPP LTE. This was the first time that device-to-device communication was standardized in any cellular standard. He has 43 granted patents and more than 80 pending patent applications.
close this window
Jim Misener, Senior Director, Technical Standards, Qualcomm Technologies


Jim Misener leads automotive standards activities for Qualcomm. In this role, he participates externally in many standards forums, including as immediate past Chair and current Vice Chair of the SAE DSRC Technical Committee and participation as US ISO TC204 expert and with IEEE 1609 and LTE technologies 3GPP. Recently, he was instrumental in founding and is on the board of the 5G Automotive Association, with other founding members Audi, BMW, Daimler, Ericsson, Huawei, Intel and Nokia. This year, Jim founded a new SAE standards committee, the SAE C-V2X Technical Committee. As part of his daily activities, he also provides broad internal consultation and support with automotive and transportation matters on emerging technologies, standards, deployment and spectrum issues. He was an early pioneer in vehicle-highway automation and vehicle safety communication at the California Partners for Advanced Transit and Highways (PATH) at UC Berkeley, beginning in the mid 1990s. He has served as the PATH Executive Director, Executive Advisor to Booz Allen Hamilton and an independent consultant with clients ranging from Silicon Valley startups, the automotive industry and Federal and State government agencies.
close this window
Durga Prasad Malladi, Senior Vice President, Engineering, Qualcomm Technologies

Durga Prasad Malladi joined Qualcomm in 1998 as an engineer. Over the past 19 years, he has worked on 3G and 4G systems and was the Project Engineer of 4G LTE-Advanced in Qualcomm Research from 2008 until 2015, responsible for design, standardization, prototype implementation, pre-commercial operator trials and inter-operability tests with vendors. Currently, he oversees the 5G and 4G cellular projects in Qualcomm Research, spanning Mobile Broadband Communications, Millimeter Wave based Backhaul and Access systems, Shared Spectrum Access, Internet of Things (IoT), Mission Critical Services and Cellular Vehicular Communications (C-V2X). In addition, he heads the Systems Engineering department in Qualcomm Research. He is the recipient of Qualcomm's IP Excellence Award, Qualcomm Distinguished Contributor Award for Project Leadership and Upendra Patel Achievement Awards for Outstanding Contributions to HSPA and LTE.
close this window