Enable New Revenues with Cloud Gaming
Date / Time:
Tuesday, May 7, 2019, 11:00 a.m. New York / 4:00 p.m. London
Overview: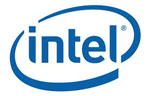 Speakers
Simon Stanley, Analyst at Large, Heavy Reading

Troy Kaster, VP of Global Business Development, Artesyn

Santi Magazu, Deputy CEO & Director of Business Development, PlayGiga

Etienne DeGroot, Cloud Gaming Segment Director, Intel

Ivan Lebeau, CEO & Chairman, Gamestream
The distribution of video games currently still depends on physical and downloadable models however, the gaming industry is set to follow the evolution of the music and movie industries and move to an unlimited streaming model. This development is still in its early stages and, enabled by technologies such as 5G, will create new revenue opportunities for telcos as the technical challenges are overcome.
Imagine being able to choose from a library of games (including AAA premium titles) on any connected device (rather than just a dedicated hardware console) by paying a monthly subscription (rather than buying new consoles and games).
Carriers can dramatically lower the cost and eliminate the complexity of rolling out branded gaming-as-a-service offerings to their customers. This could be as disruptive in gaming as streaming has been in other entertainment markets. New technologies, such as the 8th Gen Intel® Core™ processor (Kaby Lake G) and Intel embedded SSDs, will help telecom carriers to overcome those challenges.
Intel and Artesyn are working with cloud gaming content providers and wireless operators to make streamed gaming a reality. During this webinar we will review the latest cloud gaming developments and explain how telcos can now offer their subscribers a cloud gaming service under their own brand to monetize the investment in their 5G and FTTH network infrastructure.
Simon Stanley, Analyst at Large, Heavy Reading


Simon is founder and principal consultant of Earlswood Marketing, an independent market analysis and consulting company based in the U.K. His work has included investment due diligence, market analysis for investors and business/product strategy for semiconductor companies. Simon has written extensively for Heavy Reading and Light Reading, and he authors the bimonthly Heavy Reading Components Insiderresearch newsletter, covering the latest developments in telecom silicon and subsystems. His reports and Webinars cover a variety of communications-related subjects, including LTE, policy management, SDN/NFV, IMS, ATCA, 100/400G optical components, multicore processors, switch chipsets, network processors and optical transport. He has also run several Light Reading events, including Next-Generation Network Components and ATCA. Simon holds a bachelor's degree in Electronic and Electrical Engineering from Brunel University, London.
close this window