Intelligent & Lossless Networks Open the Door for AI
Date / Time:
Monday, February 18, 2019, 10:00 a.m New York / 3:00 p.m London
Overview: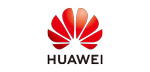 Speakers
Aditya Kaul, Research Director, Tractica

Jianggan Luo, Senior Director of Product and Solution Marketing for Data Center Networking, Huawei
The AI era is coming and the capability of leveraging AI to reshape business models, make decisions and improve customer experiences will become a key driving force -- it is predicted that the AI adoption rate will reach 86% by 2025. AI is also driving the transformation of ICT architecture. Latency bottlenecks force the evolution of network communication from TCP/IP to Remote Direct Memory Access (RDMA).
Join our webinar to get an understanding of the application workloads and technology trends of data centers in the AI era and how Huawei's AI Fabric solution is focused on helping IT and businesses become more successful. Learn about the trends, challenges, benefits and proven worldwide customer successes Huawei can offer with its AI Fabric intelligent and lossless data center network solution.
During the webinar, you'll learn:
How seizing the opportunities presented by the AI era is the key to staying ahead
What new network capabilities AI demands and how they can contribute to your business goals. The RDMA may be the best choice.
How Huawei's AI Fabric focuses on building intelligent and lossless data center networks with zero packet loss, low latency and high throughput network performance
How industry's first data center switch with an embedded AI chip is the key to the network for AI
Aditya Kaul, Research Director, Tractica


Aditya Kaul is a research director at Tractica, with a primary focus on artificial intelligence and robotics. He also covers blockchain and wearables as part of his research. Kaul has more than 12 years of experience in technology market research and consulting. He is based in London.
close this window
Jianggan Luo, Senior Director of Product and Solution Marketing for Data Center Networking, Huawei


Jianggan Luo is the senior director of product and solution marketing for data center networking. He has more than 11 years of ICT solutions R&D and sales experience.
close this window
Mike Sapien, Principal Analyst, Enterprise, Ovum


Mike Sapien is responsible for Ovum's US enterprise practice. Based in southern California, he is focused on North American and global enterprise telecom markets and related trends, including WAN; managed services including security and advanced voice; video and data services aimed at global MNC, large enterprise customers. His focus areas include data center services, emerging cloud and hosted services, enterprise mobility services and related product development, market launches and channel programs. His recent work includes research into SIP trunking, UC, Cloud-Network integration, Hybrid WAN, SDN/NFV impact, data analytics, data center services, telco healthcare solutions and managed security. Mike has more than 30 years of experience in the telecoms and Internet services industry, including executive positions at large carriers, CLEC and a data center provider. Before joining Ovum, he was a consultant advising carriers, vendors and enterprise customers on business development, marketing and go-to-market strategies.
close this window