Date / Time:

Thursday, February 7, 2019, 10:00 a.m New York / 3:00 p.m London
Overview: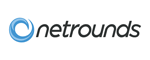 Speakers
Improved operational efficiency, through automation and cost optimization, is one of the key business drivers for organizations when embracing multicloud environments. This requires the capability to select a cloud that provides optimal cost and still delivers the expected performance. Therefore, successful multi-cloud deployments require capabilities for on-demand and continuous active validation of network and service performance, prior to making optimization decisions. Having the right solution that provides automatable, active testing and monitoring capabilities is crucial.
In this webinar, Heavy Reading's Principal Analyst for Cloud and Infrastructure, Roz Roseboro, moderates a deep dive into the business mechanics of multicloud environments and service chains together with software company Netrounds, led by company Founder & CEO Mats Nordlund and Technical Product Manager Jonas Krogell.
In this webinar you will learn:
What differentiates active testing solutions from classical passive assurance
About the challenges when virtualization makes the network a black box
Why existing assurance solutions have limited use in multicloud environments
How virtualization enables fully automated and programmable large-scale active testing and monitoring
Through a live demonstration of:

Achievable network performance in a real multicloud environment
Fault sectionalization in a complex service chain
Comprehensive end-to-end visibility across network domains and layers
Roz Roseboro, Senior Analyst, Heavy Reading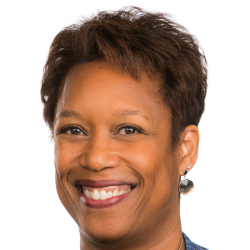 Roz Roseboro has more than 20 years' experience in market research, marketing and product management. Her research focuses on how innovation and change are impacting the compute, network and storage infrastructure domains within the data centers of telecom operators. She monitors trends such as how open source is impacting the development process for telecom, and how telco data centers are transforming to support SDN, NFV and cloud. Roz joined Heavy Reading following eight years at OSS Observer and Analysys Mason, where she most recently managed its Middle East and Africa regional program, and prior to that, its Infrastructure Solutions and Communications Service Provider programs. She spent five years at RHK, where she ran the Switching and Routing and Business Communication Services programs. Prior to becoming an analyst, she worked at Motorola on IT product development and radio and mobile phone product management. Roz holds a BA in English from the University of Massachusetts, Amherst, and an MBA in marketing, management, and international business from the J.L. Kellogg Graduate School of Management at Northwestern University. She is based in Chicago.
close this window
Mats Nordlund, Founder & CEO, Netrounds


Mats comes from a successful engineering background focused on test and measurement in the telecommunications industry. Prior to co-founding Netrounds, Mats managed nationwide projects within broadband services and fixed wireline access at the Swedish network operator TeliaSonera Networks. Previously, he also spent 7 years as a research engineer with both Ericsson's and Telia's research and development arms.
close this window
Jonas Krogell, Technical Product Manager, Netrounds


Jonas is a customer oriented technical leader and evangelist, with deep technical background ranging from software development to technical product management. Jonas brings more than 10 years of experience of network monitoring and visibility solutions, most recently from NETSCOUT Arbor and before that Procera Networks where he held senior technical roles both within product management and solutions engineering. He has worked with large service providers and enterprises around the globe, covering both fixed and mobile networks. At Netrounds, he is in charge of the technical product management, working closely together with customers to identify needs and requirements to scope and shape Netrounds' next generation products. Jonas has been educated at The Institute of Technology at Linköping University in Sweden through the Master's programme in Computer Science, and is an avid and fluent programmer of automation and cloud APIs.
close this window
Dan Voyer, Technical Fellow, Bell Canada


Dan Voyer leverages 20 years in the telecommunication industry. He is currently technical fellow and lead architect for networking and data center at Bell Canada. His role involves research and development that solve networking challenges and promotes innovative architecture strategies. He is active within IETF in various working groups.

close this window



Webinar Archive Registration
To register for this webinar, please complete the form below. Take care to provide all required information (indicated in

red

). Press Register to complete your registration. If you have already registered for our site or for one of our webinars, you may login to register without re-entering your information.