Making the Most of a Limited Resource: How to Use Spectrum More Efficiently in the Era of 5G
Date / Time:
Wednesday, March 27, 2019, 11:00 a.m. New York / 3:00 p.m London
Overview: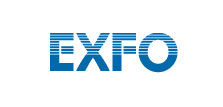 Speakers
The finite resource of radio spectrum is vital for mobile network performance and customer experience. Using this precious resource more efficiently has always been a key objective for mobile network operators (MNOs). Spectrum efficiency is not just a question of mobile standards, even though each new generation is more spectrally efficient than the previous one. This is why the efficiency discussion today goes beyond 5G New Radio (NR) and the 5G promise for optimal use of network resources.
Join Dr. Konstantinos Stavropoulos, solution marketing manager at EXFO, and Gabriel Brown, principal analyst at Heavy Reading, for an insightful discussion on a hot mobile industry topic. In this webinar, you will learn:
Which factors affect spectrum use, and why spectrum efficiency remains a challenge for mobile networks, including 5G
How spectrum efficiency should be defined
Ways to make the best use of spectrum in the era of 5G
Lessons from leading MNOs on improving spectrum efficiency
Gabriel Brown, Principal Analyst – Mobile Networks and 5G, Heavy Reading


Gabriel leads mobile network research for Heavy Reading. He covers system architecture including RAN, core, and service-layer platforms. Key research topics include 5G, LTE Advanced, software-based mobile core, and the application of cloud technologies to mobile networking. Gabriel has more than 15 years' experience as a mobile network analyst. Prior to joining Heavy Reading, he was Chief Analyst for Light Reading's Insider research service; before that, he was editor of IP Wireline and Wireless Week at London's Euromoney Institutional Investor.
close this window
Konstantinos Stavropoulos, Solution Marketing Manager, EXFO


Dr. Konstantinos Stavropoulos develops and executes the marketing strategy for EXFO's mobile network access monitoring and optimization solutions, which include intelligent software platforms and expert professional services. He also contributes to EXFO's 5G market positioning. For more than 20 years, Konstantinos has dedicated his academic and professional career to mobile networks. His experience covers diverse areas, from antenna array systems research and mobile network planning and optimization consultancy to the development, management and marketing of innovative software solutions. These solutions have supported automated optimization, customer experience geolocation, device interoperability and acceptance testing, service assurance, and network analytics. Konstantinos holds a PhD in electrical and electronic engineering from Imperial College London, has presented at dozens of conferences and webinars, and has authored several articles, blogs and white papers on mobile networks.
close this window
Jeff White, Vice President, Arago Gmbh


Jeff leads business operations for the communications industry in the Americas at Arago. He has held previous senior roles at Hewlett Packard Enterprise as lead of Communications Media and Entertainment vertical for Americas, Ericsson and Alcatel-Lucent. He has led the technology efforts for communications service providers and early-stage companies. He was also responsible for sales and operations in the communications equipment providers for product lines and services portfolios. Earlier in his career, he served in leadership roles at BellSouth and Cingular Wireless (now AT&T). At Cingular, he led Cingular Core Transport and Networking efforts. At BellSouth (now AT&T) he led the Broadband Internet Operations and Support organization, which included broadband tier two technical support, customer networking equipment business, broadband OSS and end-to-end process. Jeff chaired the Tech Titans Technology Association of North Texas, representing over 300 technology focused companies in the greater North Texas community. He also served on the North Texas Regional committee of the Texas Emerging Technology fund under Governor Rick Perry.
close this window