The Changing Economics of Service Provider DDoS Scrubbing Services
Date / Time:
Thursday, March 14, 2019, 12:00 p.m. New York / 4:00 p.m. London
Overview: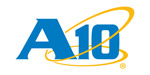 Speakers
Jim Hodges, Principal Analyst – Cloud and Security, Heavy Reading

Donald Shin, Senior Product Marketing Manager, A10 Networks
Most enterprises don't have the resources or expertise to build and operate their own DDoS defenses. As a result, the door is wide open for communications service providers (CSPs) of all sizes to step up to fill this critical gap for business subscribers. This is because CSPs are already in the direct path of clean and dirty traffic, and are optimally positioned to deal with DDoS attacks instead of simply routing the traffic to an off-net third-party Cloud DDoS scrubbing service.
However, many CSPs are reluctant to build and operate scrubbing services due to large initial capex outlays and the complexity of operating DDoS defense products from legacy vendors. What is needed are modern approaches powered by machine learning that automates defenses and supports broad tenant scale in small form factors that positively change the economics of CSP-delivered DDoS scrubbing services.
Join this webinar and you will learn:
How to build profitable SP-delivered DDoS scrubbing services
Why your legacy DDoS defense for infrastructure protection won't work for subscriber protection
Why offering differentiated services is critical to match your subscribers' risk profiles and budgets
How to apply zero-touch automation for faster response, defense in depth coverage and enabling low operating costs
Jim Hodges, Principal Analyst – Cloud and Security, Heavy Reading


Jim leads Heavy Reading's research on the impact of NFV on the control plane and application layers at the core and edge. This includes the evolution path of SIP applications, unified communications (UC), IP Multimedia Subsystem (IMS), session border controllers (SBCs), Diameter signaling controllers (DSCs), policy controllers and WebRTC. Jim is also focused on the network and subscriber impact of Big Data and Analytics. He authors Heavy Reading's NFV and SDN Market Trackers. Other areas of research coverage include Subscriber Data Management (SDM) and fixed-line TDM replacement. Jim joined Heavy Reading from Nortel Networks, where he tracked the VoIP and application server market landscape and was a key contributor to the development of Wireless Intelligent Network (WIN) standards. Additional technical experience was gained with Bell Canada, where he performed IN and SS7 network planning, numbering administration, technical model forecast creation and definition of regulatory-based interconnection models. Jim is based in Ottawa, Canada.
close this window
Donald Shin, Senior Product Marketing Manager, A10 Networks, A10 Networks


Don has over 15 years of experience in the Networking and Security industries. Prior to A10, Don work in a variety of roles in R&D, product management, and marketing focused on network security, security efficacy testing, semiconductors and Cloud security. He is passionate about helping customer's improve their security posture and speaks frequently at security conferences.
close this window