Making Money With Network Slicing
Date / Time:
Tuesday, January 22, 2019, 10:00 a.m New York / 3:00 p.m London
Overview: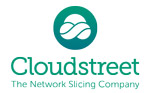 Speakers
Network Slicing is not a technology, but rather a model for a new kind of business for mobile operators. Inherently disruptive, it is also essential to the tectonic digital shift now underway across all industries. Operators will be at the very centre of this shift, but to reap the rewards and be competitive, they need to embrace the change, lead the way and begin the process of transforming their businesses today.
In this much anticipated webinar, Heavy Reading Principal Analyst for Cloud and Infrastructure Rosalyn Roseboro moderates a deep dive into the business mechanics of Network Slicing with industry luminaries, Cloudstreet, led by company Founder & CEO Mika Skarp, and Marketing Head Brendan Tully Walsh. Solving the slicing conundrum at the point of user demand, the webinar presents a clear path to delivering intelligent, application-aware, predictive QoS prioritized slices as the basis for revenue-generating end-user SLAs.
In this Webinar you will learn:
About the mechanics of mobile traffic differentiation as the pivot point away from Best Effort
How application, user and context aware Network Slicing provides the building blocks for SLA-based business models of the future
How to build and validate low barrier network slicing business models one use case at a time
How to leverage the power of predictive analytics to drive dynamic Quality of Service improvement and user demand with real world examples including Public Safety, Broadcasting, Online Gaming and Advanced Fixed Wireless
Roz Roseboro, Senior Analyst, Heavy Reading


Roz Roseboro has more than 20 years' experience in market research, marketing and product management. Her research focuses on how innovation and change are impacting the compute, network and storage infrastructure domains within the data centers of telecom operators. She monitors trends such as how open source is impacting the development process for telecom, and how telco data centers are transforming to support SDN, NFV and cloud. Roz joined Heavy Reading following eight years at OSS Observer and Analysys Mason, where she most recently managed its Middle East and Africa regional program, and prior to that, its Infrastructure Solutions and Communications Service Provider programs. She spent five years at RHK, where she ran the Switching and Routing and Business Communication Services programs. Prior to becoming an analyst, she worked at Motorola on IT product development and radio and mobile phone product management. Roz holds a BA in English from the University of Massachusetts, Amherst, and an MBA in marketing, management, and international business from the J.L. Kellogg Graduate School of Management at Northwestern University. She is based in Chicago.
close this window
Mika Skarp, Founder & CEO, Cloudstreet


Cloudstreet founder and CEO, Mika Skarp is an awarded telecom network technologist, entrepreneur and executive. A lead engineer at Nokia both in Finland and Silicon Valley, Mika was the founding president of the WiMAX forum. After over decade developing ground-breaking technology-enabled business models for Nokia including the GSMA award-winning Village Connection program, Mika consolidated his learnings and patents to launch Cloudstreet, the world' first Application-Aware Network Slicing platform. A guest member of the 3GPP, Skarp is active in the telecom industry as a writer, commentator and mentor focused on digital transformation in support of net neutrality and a common, free and open internet.
close this window
Brendan Tully Walsh, Marketing Head, Cloudstreet


Brendan is a marketing communications executive with 15 years of experience in the telecom space. An awarded broadcast journalist and agency consultant, Brendan brings a unique mix of content marketing and growth strategy to Cloudstreet. With an Edward R. Murrow Award, two AP awards, and Marketing communications awards for technology, business, health and political coverage, Brendan has a keen editorial sense today focused on the challenges of making the case for next generation intelligent networks. Leading the company's global marketing and communications operations, Brendan is a frequent speaker at industry events and symposia, and a contributor and editor for industry organizations including the Telecom Infra Project and TM Forum.
close this window
Dan Voyer, Technical Fellow, Bell Canada


Dan Voyer leverages 20 years in the telecommunication industry. He is currently technical fellow and lead architect for networking and data center at Bell Canada. His role involves research and development that solve networking challenges and promotes innovative architecture strategies. He is active within IETF in various working groups.
close this window