Virtualizing the Cable Architecture
Date / Time:
Thursday, December 12, 2019, 11:00 a.m. New York / 4:00 p.m London
Overview: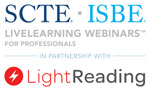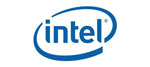 After getting off to a late start, the cable industry is now advancing in the software-defined networking (SDN) and network functions virtualization (NFV) space, even leading the way in virtualizing its access networks. But, while cablecos are beginning to virtualize such key network functions and hardware as firewalls, routers, set-top boxes and even CMTS chasses, they still have a ways to go. In this session, we'll look at where cable stands in its cloud journey, what it should virtualize next and which challenges must still be overcome.
Speakers
Alan Breznick, Cable/Video Practice Leader - Light Reading

Rob Wilmoth, Chief Architect, Service Provider Team, Red Hat North America

Krithika Moorti, GM Cable and Fixed Broadband Access - Intel

Randy Levensalor, Principal Architect, CableLabs

Doug Blue, Cable Market Solution Leader, Nokia

Dean Stoneback, Senior Director, Engineering, SCTE
Alan Breznick, Cable/Video Practice Leader, Light Reading


Alan Breznick has tracked the media, telecommunications, broadband, and consumer electronics industries for more than 20 years. Before switching over to Heavy Reading in 2007, he was the original editor of Light Reading Cable Website and founding author of Heavy Reading's Cable Industry Insider. At Heavy Reading, he primarily focuses on cable/MSO services, technologies, and networks, as well as IPTV infrastructure. Alan was formerly a broadband analyst for Kinetic Strategies and a contributing analyst for One Touch Intelligence. He previously reported for Communications Daily, Cable World, Multichannel News, Broadband Daily, Crain's New York Business, and Genuine Article Press, among other publications.
close this window
Rob Wilmoth, Chief Architect, Service Provider Team, Red Hat North America

Rob Wilmoth is Chief Architect for the Red Hat North America Service provider team. He works closely with customers and partners advising and assisting with challenges ranging from regulatory compliance and general IT, to changing the way that they view their business problems in the network and content delivery spaces. He has been with Red Hat for eleven years in various Solutions Architecture roles supporting accounts including; AT&T, WarnerMedia, Charter Communications, Comcast, TIAA Bank, and the utility industry.

Rob is an Appalachian State Grad with bachelor's degrees in Business Administration and Information Systems.
close this window
Krithika Moorti, GM Cable and Fixed Broadband Access - Intel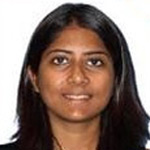 Krithika runs the Fixed Networks business within the Network Platforms Group at Intel focusing on the Cable segment. She is a Product Marketing and Business Development professional with a strong focus on Software Defined Infrastructure and the proliferation of the Distributed Data Center. She started her career at Intel in 2011 and is passionate about fostering innovation, finding the right network solutions for her customers and solving their pain points. Since she joined Intel she has worked in several different business units including the Desktop Group, Mobile Communications Group and Client Communications Group. She enjoys leading teams through challenging issues, encouraging risk taking and adding structure to ambiguity. Prior to Intel she worked in the telco space at Ericsson, Alcatel and AT&T. She holds a Bachelor of Science degree in Electrical Engineering from the National Institute of Technology Surat in India and earned a Master of Science degree in Electrical Engineering from Southern Methodist University and a Masters in Business Administration from UCLA Anderson School of Business.
close this window
Randy Levensalor, Principal Architect, CableLabs

Randy Levensalor is a lead architect at CableLabs, a non-profit research & development lab funded by the global cable industry. As a principal member of the Network Functions Virtualization (NFV) team, he is responsible for creating the NFV infrastructure reference platform and progressing orchestration capabilities based on service providers' needs. Randy also leads the Software Defined Networking NFV Application development Platform and Stack project, or SNAPS®, a CableLabs initiative to accelerate and ease the adoption of network virtualization.

Prior to joining CableLabs, Randy gained extensive experience leading R&D, DevOps, and product management across several Hewlett-Packard divisions focusing on successfully delivering its public cloud, Linux and converged management solutions.

Randy is actively involved in OPNFV, OpenStack and OpenDaylight and contributes to key industry standardization efforts including ETSI NFV. A subject matter expert, he has spoken on a broad range of topics at several conferences including the Open Networking Summit, OpenStack Summit, OPNFV Summit, Big Communications, SCTE Cable Tech Expo, NFV World Congress, SDN World Congress, Linux Conference Australia, Automation Everywhere and many more. Randy holds a Bachelor of Science degree in computer science from Virginia Tech.
close this window
Doug Blue, Cable Market Solution Leader, Nokia


Doug Blue is Cable Market Solution Leader for Nokia. Doug has over 20 years of leadership experience in sales, marketing, and business development in the telecommunications industry.

At Nokia, Doug is responsible for defining and executing their MSO product and solution strategy. Prior to joining Nokia, Doug held the position of Director of Field Marketing at Calix where he was responsible for all go to market activities associated with the cable industry. Prior to Calix, Doug was Vice President of Sales and Marketing for Atlantic Engineering Group where he acted as the "trusted advisor" assisting municipalities and electrical cooperatives with the development of Gigabit FTTH business plans and driving design and construction efforts. Doug has also held positions as Director of New Market Development for CommScope and Vice President of Sales for Alloptic where he led a team that successfully pioneered RFoG and EPON deployments into 12 of the 20 largest MSO's in North America.

Doug is originally from Pittsburgh, Pennsylvania, and possesses a bachelor's degree in from Allegheny College in Meadville, PA.
close this window
Dean Stoneback, Senior Director of Engineering and Standards, SCTE•ISBE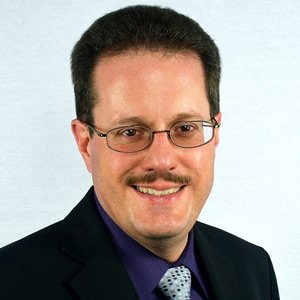 Dean Stoneback is the Senior Director of Engineering and Standards at SCTE•ISBE and is responsible for the development of standards and operational practices for the broadband communications industry. Specific targets include reducing energy usage through the Energy 2020 program; assuring that networks are ready for DOCSIS 3.1 deployments; enabling advanced and IP video services and digital advertising; developing Internet of things (IoT) deployment methods; and supporting the migration of networks from coax to fiber delivery.

Prior to joining SCTE/ISBE in 2014, Dean spent 26 years with the Jerrold division of General Instrument, Motorola and ARRIS. As a senior manager with ARRIS, he most recently was responsible for systems analysis and architecture development for transmission products for the cable industry, including optics, RF, Ethernet and PON products. During his career he has focused primarily on fiber optic, RF and PON transmission systems and has experience in systems engineering, hardware design, and system integration and test.

Dean was editor of and a contributor to the Third Edition of the NCTA Recommended Practices for Measurements on Cable Television Systems in 2002 and the secretary and a contributor to the SCTE Measurement Recommended Practices for Cable Systems, Fourth Edition in 2012. He co-authored a book on the return path entitled, "Broadband Return Systems for Hybrid Fiber/Coax Cable TV Networks." A longtime participant in the SCTE Standards Program, he was the recipient in 2012 of the SCTE Excellence in Standards award. Dean received a B.S.E.E. degree from Geneva College in Beaver Falls, PA in 1988 and his M.S.E.E. degree from Drexel University in Philadelphia, PA in 1993.
close this window

Webinar Archive Registration
To register for this webinar, please complete the form below. Take care to provide all required information (indicated in
red
). Press
Register
to complete your registration. If you have already registered for our site or for one of our webinars, you may
login
to register without re-entering your information.