Bringing HDR video to Life
Date / Time:
Thursday, September 19, 2019, 11:00 a.m. New York / 4:00 p.m London
Overview: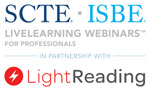 In their drive to sell more 4K TVs, consumer electronics makers are embracing HDR, or High Dynamic Range, a technique that expands the range of both color and contrast significantly on a TV set. This technology makes images appear to have more depth and richness. But it puts even more bandwidth and compression demands on pay-TV providers. How can cable operators meet those demands? In this session, we'll look at what's possible.
Speakers
Alan Breznick, Cable/Video Practice Leader, Light Reading


Alan Breznick has tracked the media, telecommunications, broadband, and consumer electronics industries for more than 20 years. Before switching over to Heavy Reading in 2007, he was the original editor of Light Reading Cable Website and founding author of Heavy Reading's Cable Industry Insider. At Heavy Reading, he primarily focuses on cable/MSO services, technologies, and networks, as well as IPTV infrastructure. Alan was formerly a broadband analyst for Kinetic Strategies and a contributing analyst for One Touch Intelligence. He previously reported for Communications Daily, Cable World, Multichannel News, Broadband Daily, Crain's New York Business, and Genuine Article Press, among other publications.
close this window
Thierry Fautier, Vice President, Video Strategy, Harmonic


As Vice President of Video Strategy at Harmonic (San Jose, CA, USA), Thierry Fautier is in charge of defining and driving the execution of the long-term strategy of Harmonic's video business. He is the current President of the Ultra HD Forum (Milpitas, CA, USA), the global organization responsible for promoting market adoption of UHD by defining industry best practices for the phased introduction of the wide set of technologies that will facilitate the next-generation viewing experience. He is a co-founder and board member the VR Industry Forum (Milpitas, CA, USA), whose charter is to further the widespread availability of high-quality audiovisual VR experiences, for the benefit of consumers. Fautier is also co-chair of the MPEG Roadmap committee that is tasked to present the 2020 MPEG roadmap to the industry.

His previous experience at Harmonic includes leadership positions in Solutions Marketing, where his area of responsibility covered Harmonic's major markets, including broadcast, cable, telco, DTH and OTT, as well as multiscreen initiatives. Thierry Fautier has been instrumental at Harmonic to create new markets such as IPTV, OTT, UHD and more recently VR. He is the designated speaker at Harmonic for international conferences as well as for press and analysts interviews.
close this window
Dean Stoneback, Senior Director of Engineering and Standards, SCTE•ISBE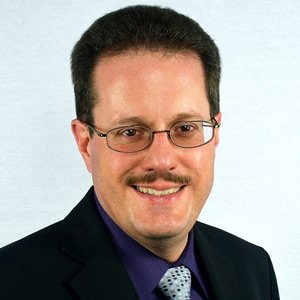 Dean Stoneback is the Senior Director of Engineering and Standards at SCTE•ISBE and is responsible for the development of standards and operational practices for the broadband communications industry. Specific targets include reducing energy usage through the Energy 2020 program; assuring that networks are ready for DOCSIS 3.1 deployments; enabling advanced and IP video services and digital advertising; developing Internet of things (IoT) deployment methods; and supporting the migration of networks from coax to fiber delivery.

Prior to joining SCTE/ISBE in 2014, Dean spent 26 years with the Jerrold division of General Instrument, Motorola and ARRIS. As a senior manager with ARRIS, he most recently was responsible for systems analysis and architecture development for transmission products for the cable industry, including optics, RF, Ethernet and PON products. During his career he has focused primarily on fiber optic, RF and PON transmission systems and has experience in systems engineering, hardware design, and system integration and test.

Dean was editor of and a contributor to the Third Edition of the NCTA Recommended Practices for Measurements on Cable Television Systems in 2002 and the secretary and a contributor to the SCTE Measurement Recommended Practices for Cable Systems, Fourth Edition in 2012. He co-authored a book on the return path entitled, "Broadband Return Systems for Hybrid Fiber/Coax Cable TV Networks." A longtime participant in the SCTE Standards Program, he was the recipient in 2012 of the SCTE Excellence in Standards award. Dean received a B.S.E.E. degree from Geneva College in Beaver Falls, PA in 1988 and his M.S.E.E. degree from Drexel University in Philadelphia, PA in 1993.
close this window
Daryl Malas, Principal Architect, CableLabs


Daryl Malas joined CableLabs in 2008. As a Principal Architect in the Advanced Technology Group, he has led research projects related to wireless, next generation video technologies, Content Delivery Networks (CDNs), IP video delivery and Voice over IP (VoIP) related applications. Daryl is also actively involved in multiple standards groups, including the Internet Engineering Task Force where he has co-chaired several working groups and authored multiple RFCs.

Prior to CableLabs, Daryl's career included experience balanced between data network and telecom technologies primarily with Level 3 Communications, Verizon and PepsiCo. He is an inventor on multiple patents spanning his research projects.
close this window
Sev Sadura, Director of Product Marketing – Clearfield

Sev Sadura has over 18 years of experience in telecom and data network markets. He's held product management and leadership positions at Pentair, Transition Networks, Allied Telesis and Entrust Datacard. Sev's focus is on innovation and how technology mitigates business risks and solves customer challenges.
close this window