Delivering Services over a Distributed Access Architecture
Date / Time:
Thursday, March 21, 2019, 11:00 a.m. New York / 3:00 p.m London
Overview: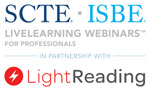 Speakers
Alan Breznick, Cable/Video Practice Leader - Light Reading

Dean Stoneback, Senior Director, Engineering, SCTE

Fernando Villarruel, Chief Architect, MSO Practice, Ciena

Jon Schnoor, Lead Architect, CableLabs

Michael Bangert, Product Manager, Viavi Solutions
Following years of tech trials and pilot deployments, cable operators are starting to deploy distributed access architecture (DAA) techniques for moving legacy headend functions to the access network and expanding the capacity of that network for new, more advanced services. In this session, cable technologists will discuss their latest Remote PHY, Remote MAC/PHY and related moves; the new services they plan to deliver with DAA; and the challenges they must overcome to make DAA a reality.
Alan Breznick, Cable/Video Practice Leader, Light Reading


Alan Breznick has tracked the media, telecommunications, broadband, and consumer electronics industries for more than 20 years. Before switching over to Heavy Reading in 2007, he was the original editor of Light Reading Cable Website and founding author of Heavy Reading's Cable Industry Insider. At Heavy Reading, he primarily focuses on cable/MSO services, technologies, and networks, as well as IPTV infrastructure. Alan was formerly a broadband analyst for Kinetic Strategies and a contributing analyst for One Touch Intelligence. He previously reported for Communications Daily, Cable World, Multichannel News, Broadband Daily, Crain's New York Business, and Genuine Article Press, among other publications.
close this window
Dean Stoneback, Senior Director, Engineering, SCTE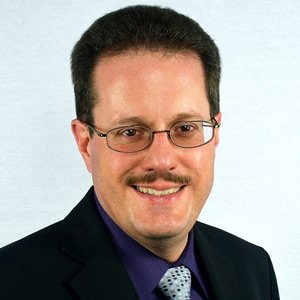 Dean Stoneback is responsible for the development of standards and operational practices for the broadband communications industry, with specific targets that include reducing energy usage through the Energy 2020 program, assuring that networks are ready for DOCSIS 3.1 deployments, enabling advanced and IP video services and supporting the migration of networks from coax to fiber delivery. Prior to joining SCTE/ISBE in 2014, he spent 26 years with the Jerrold division of General Instrument, Motorola and ARRIS. As a senior manager with ARRIS, he was most recently responsible for systems analysis and architecture development for transmission products for the cable industry, including optics, RF, Ethernet and PON products. During his career he has focused primarily on fiber optic, RF and PON transmission systems and has experience in systems engineering, hardware design and system integration and test. Dean was editor of and a contributor to the Third Edition of the NCTA Recommended Practices for Measurements on Cable Television Systems in 2002 and the secretary and a contributor to the SCTE Measurement Recommended Practices for Cable Systems, Fourth Edition in 2012. He co-authored a book on the return path entitled Broadband Return Systems for Hybrid Fiber/Coax Cable TV Networks.
close this window
Fernando Villarruel, Chief Architect, MSO Practice, Ciena


Fernando Villarruel is the Chief MSO Architect for Ciena, where he has responsibility for the long-term vision of cable access networking, which includes all Layer 1-3 activities. Fernando has delivered impactful solutions to the MSO space for more than 17 years, first making fundamental contributions to linear access networks, and now leading the transition to the Ethernet/IP networks needed to build out Distributed Access Architectures.
close this window
Jon Schnoor, Lead Architect, CableLabs


Jon Schnoor is a Lead Architect for CableLabs' Wired Technologies team, focused on the Distributed CCAP Architecture (DCA) Program, including Remote PHY (R-PHY) and Flexible MAC Architecture (FMA) technologies. He leads the R-PHY and FMA projects developing specifications, solutions and championing the cable industry toward Distributed Access Architectures of the future. Jon works closely with cable operators and technology partners to develop and deliver new innovative concepts, designs and strategic initiatives for the cable industry. Prior to joining CableLabs, Jon was Director of Advanced Solutions Engineering for Ubee Interactive's Advanced Wireless Gateway Organization. In his role he provided high-level engineering support for customers, direction for the Advanced Solutions Engineering team, facilitated new business development initiatives and supported product management in defining requirements for new cable technologies with customers. With more than 25 years of experience in the cable and telecommunications industry, Jon spent a majority of his career in the operator space with various engineering groups. At Comcast, he helped design, test and deploy their provisioning and CPE support systems. Jon led voice deployments across markets for Charter Communications, including field network readiness and provisioning and was the technical lead for the Charter Home Networking product line.
close this window