Date / Time:

Thursday, February 21, 2019, 11:00 a.m. New York / 4:00 p.m London
Overview: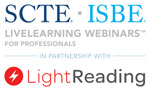 >

Speakers
Alan Breznick, Cable/Video Practice Leader - Light Reading

Steve Harris, IPEP, CCNA, CCIP, CCAI, Senior Director, Advanced Network Technologies, Instructor, SCTE/ISBE
Although top cable technologists stress that the industry's HFC pipes still have plenty of juice left, most cable operators are scrambling to install more fiber in their networks. Whether they're going all-fiber like Altice, embracing Fiber Deep like Comcast and Cox or just splitting more optical nodes, cablecos are deploying more fiber to offer more bandwidth, deliver new services, improve performance and cut operating costs. In this session, we'll look at cable's growing fiber diet, the opportunities that more fiber presents and the challenges involved in upgrading the HFC plant.
Alan Breznick, Cable/Video Practice Leader, Light Reading


Alan Breznick has tracked the media, telecommunications, broadband, and consumer electronics industries for more than 20 years. Before switching over to Heavy Reading in 2007, he was the original editor of Light Reading Cable Website and founding author of Heavy Reading's Cable Industry Insider. At Heavy Reading, he primarily focuses on cable/MSO services, technologies, and networks, as well as IPTV infrastructure. Alan was formerly a broadband analyst for Kinetic Strategies and a contributing analyst for One Touch Intelligence. He previously reported for Communications Daily, Cable World, Multichannel News, Broadband Daily, Crain's New York Business, and Genuine Article Press, among other publications.
close this window
Steve Harris, IPEP, CCNA, CCIP, CCAI, Senior Director, Advanced Network Technologies, Instructor, SCTE/ISBE


Steve Harris joined SCTE/ISBE in 2010 and is responsible for many facets of SCTE/ISBE's learning and development programs and technical resources, including industry outreach, strategic business development, customized technical content creation, online and onsite instruction and content delivery across all disciplines. Prior to joining SCTE, he was with Comcast University, where he was instrumental in developing customized Level 2 training programs that are designed to increase the technical proficiency of Comcast employees, and with Camden County College in New Jersey, where he developed high-level training programs for Comcast, Lockheed Martin, Boeing and other companies. A multi-platform network systems professional, Steve has 13 years of experience as a higher education instructor, corporate trainer and network administrator in Information Technologies (IT); ten years of Multiple-System Operator (MSO) Learning & Development (L&D) experience; and more than 23 years of experience consulting in the networking and broadband fields.

A holder of more than 40 industry and instructor certification, he has been a leader in conducting MSO IPv6 training, serves as lead instructor of the SCTE/ISBE and SMPTE Cisco Academy virtual classroom and works with international telecommunications companies to develop ADDIE-compliant career path and training programs designed to increase the technical proficiency and enhance the performance of the cable professional.
close this window
Wayne Hickey, Advisor, Product Marketing - Ciena


Wayne Hickey is an advisor in Ciena's Portfolio Solutions Marketing team. He has extensive experience in virtualization, packet and optical networking technologies with ECI Telecom, APCON, Overture Networks and Cisco Systems where he held roles in product marketing, solutions marketing, product managing and systems engineering. He also held various positions with Aliant Telecom (Bell Aliant), the third-largest telecommunications provider in Canada.
close this window
Douglas Hague, Solutions Marketing CIVT – Viavi Solutions

Over 20 years of experience at Viavi Solutions and the companies within the Test and Measurement industry with over 16 years in the CATV arena and over 2 years in the Fiber optics arena, originally joining the company when it was Wavetek Doug has been part of the technical support, training, application engineering, solutions consulting, and marketing groups and is currently marketing manager for Viavi's Fiber field test solutions.
close this window
Sev Sadura, Director of Product Marketing – Clearfield

Sev Sadura has over 18 years of experience in telecom and data network markets. He's held product management and leadership positions at Pentair, Transition Networks, Allied Telesis and Entrust Datacard. Sev's focus is on innovation and how technology mitigates business risks and solves customer challenges.

close this window



Webinar Registration
To register for this webinar, please complete the form below. Take care to provide all required information (indicated in

red

). Press Register to complete your registration. If you have already registered for our site or for one of our webinars, you may login to register without re-entering your information.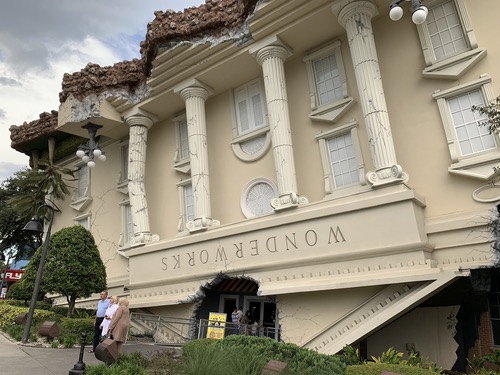 Microsoft Ignite Slideshow: Stay Away From the Agony Booth

More Slideshows