xHaul Transport – Key for new 5G Services
Date / Time:
Wednesday, January 16, 2019, 11:00 a.m. New York / 4:00 p.m London
Overview: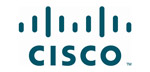 Speakers
The promise of 5G services is huge. Massively scalable, low-latency enabled applications will open up new ecosystems, business models, and creativity across the enterprise and residential markets in every industry. While industry conversations may revolve around new 5G services, the network plays a fundamental role in delivering them. Attendees of the session will receive a Heavy Reading white paper on the topic written by analyst Sterling Perrin. You will also have access to a recent Cisco-published white paper outlining our strategy for the transport network that will underpin the worldwide adoption of 5G technologies and delivery of applications. Join this session to learn about the technical aspects of the 5G transport network to lay the foundation for deeper dives on the evolution of transport architecture. Recommended for both technical and sales audiences.
Sterling Perrin, Principal Analyst – Optical Networking & Transport, Heavy Reading


Sterling has more than 15 years' experience in telecommunications as an industry analyst and journalist. His coverage area at Heavy Reading is optical networking, including packet-optical transport. He also authors Heavy Reading's Packet-Enabled Optical Networking Market Tracker and Next-Gen Core Packet-Optical Market Tracker. Sterling joined Heavy Reading after five years at IDC, where he served as lead optical networks analyst, responsible for the firm's optical networking subscription research and custom consulting activities. Prior to IDC, Sterling worked for Standard & Poor's, where he delivered global industry analysis on a range of IT segments. He is a former journalist and editor at Telecommunications Magazine, and has also done consulting work for the research firm Current Analysis. Sterling is a frequent speaker at telecom industry events and a highly sought-after source among the business and trade press.
close this window
Simon Spraggs, Distinguished Consulting Engineer, Cisco Systems

Simon Spraggs is a Distinguished Consulting Engineer who has been with Cisco for more than 20 years and is involved in defining Cisco's worldwide service provider architecture. Most recently he has been focused on the 5G transport and data center architectures and how to build an end-to-end systems architecture to satisfy the transport needs of 5G. His role covers consulting with some of the world's largest service providers and developing solutions to meet their networking needs.
close this window
Dennis Hagarty, Technical Marketing Engineer, Cisco Systems


Dennis Hagarty is a Senior Technical Marketing Engineer who has been with Cisco for more than 12 years and is responsible for technical marketing and pre-sales support for service provider solutions. Over the last few years, he has been working to bring timing and synchronization capabilities to the service provider access, aggregation and edge routers product families. Using those capabilities, he works with a global set of operators to design and deploy phase and frequency timing to support their operations.
close this window