5G Security: A New Approach Is Needed
Date / Time:
Monday, December 10, 2018, 11:00 a.m. New York / 4:00 p.m London
Overview: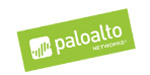 Speakers
Jim Hodges, Principal Analyst – Cloud and Security, Heavy Reading

Lakshmi Kandadai, Director, Product Marketing, Palo Alto Networks
5G promises transformative mobility by offering enhanced mobile broadband experience and enabling industrial digitalization through customer value creation. As service providers rapidly evolve to build out 5G pilot trials and commercialization plans, they are grappling with a different cyber threat landscape that could compromise their networks and subscribers, and significantly impact their 5G business plans.
In this webinar, we will first look at key challenges that service providers face as they embark on their "next evolution" – the journey to 5G. We will then discuss the context-driven security requirements for the 5G evolution, focusing on the importance of enabling a prevention-oriented and highly automated security posture across 5G networks that delivers predictable performance. With 5G business models centered around transformational vertical industry services, we will also discuss how service providers can step up their 5G value proposition and become differentiated secure business enablers.
Topics that will be addressed in this webinar include:
Evolving security landscape in the 5G/IoT era
Differentiators to 5G adoption
What's different about 5G in regards to security?
A new approach to securing 5G
Jim Hodges, Principal Analyst – Cloud and Security, Heavy Reading


Jim leads Heavy Reading's research on the impact of NFV on the control plane and application layers at the core and edge. This includes the evolution path of SIP applications, unified communications (UC), IP Multimedia Subsystem (IMS), session border controllers (SBCs), Diameter signaling controllers (DSCs), policy controllers and WebRTC. Jim is also focused on the network and subscriber impact of Big Data and Analytics. He authors Heavy Reading's NFV and SDN Market Trackers. Other areas of research coverage include Subscriber Data Management (SDM) and fixed-line TDM replacement. Jim joined Heavy Reading from Nortel Networks, where he tracked the VoIP and application server market landscape and was a key contributor to the development of Wireless Intelligent Network (WIN) standards. Additional technical experience was gained with Bell Canada, where he performed IN and SS7 network planning, numbering administration, technical model forecast creation and definition of regulatory-based interconnection models. Jim is based in Ottawa, Canada.
close this window
Lakshmi Kandadai, Director, Product Marketing, Palo Alto Networks


Lakshmi Kandadai leads product marketing for service provider security at Palo Alto Networks. She is responsible for driving the marketing strategy and execution – from awareness, enablement and demand generation – for 5G and IoT security initiatives. She has more than ten years of experience working in the telecommunications industry, positioning network products and solutions across RAN, MEC, IP and broadband.
close this window
Del Rodillas, Director, Industrial Cybersecurity Marketing, Palo Alto Networks


Del Rodillas built from scratch Palo Alto Networks' ICS/SCADA positioning and go-to-market strategy, drove the inclusion of key industrial solutions into the product roadmap and facilitated key ICS partnerships. He currently leads a global team of ICS experts focused on thought-leadership, end-user collaboration and ICS solution development. He has more than 22 years of industry experience spanning cybersecurity, networking, aerospace/defense and technology with roles in strategic marketing and engineering, including his first job as a semiconductor manufacturing yield engineer.
close this window