How Network Slicing, Microservices & Open Source Technologies Will Make 5G Services Profitable
Date / Time:
Tuesday, October 30, 2018, 12:00 p.m New York / 4:00 p.m London
Overview:
Speakers
Get ahead of the curve. With many communications service providers beginning their journey to 5G, Red Hat and Affirmed are accelerating customers' transformation of their mobile networks. During this webinar, you will learn how operators are transitioning to virtualized, cloud-native architectures to scale their networks and provide the necessary service agility to introduce new 5G services. Together, we offer options to maintain control over the costs of your existing and new capex/opex investments. You will learn about how 5G is changing the way applications are designed and deployed and the role of microservices, containers and open source technologies. Find out how to get started today, regardless of where you are in your transformation journey, and how these technologies that disrupt the industry status quo can help your competitive differentiation.
Roz Roseboro, Senior Analyst, Heavy Reading


Roz Roseboro has more than 20 years' experience in market research, marketing and product management. Her research focuses on how innovation and change are impacting the compute, network and storage infrastructure domains within the data centers of telecom operators. She monitors trends such as how open source is impacting the development process for telecom, and how telco data centers are transforming to support SDN, NFV and cloud. Roz joined Heavy Reading following eight years at OSS Observer and Analysys Mason, where she most recently managed its Middle East and Africa regional program, and prior to that, its Infrastructure Solutions and Communications Service Provider programs. She spent five years at RHK, where she ran the Switching and Routing and Business Communication Services programs. Prior to becoming an analyst, she worked at Motorola on IT product development and radio and mobile phone product management.

Roz holds a BA in English from the University of Massachusetts, Amherst, and an MBA in marketing, management, and international business from the J.L. Kellogg Graduate School of Management at Northwestern University. She is based in Chicago.
close this window
Azhar Sayeed, Chief Architect, Red Hat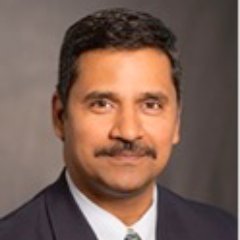 Azhar Sayeed drives Red Hat's telecommunications service provider architectures and solutions with OpenStack, Kubernetes, SDN, NFV and DC orchestration. Prior to Red Hat, Azhar spent seventeen years at Cisco Systems, most recently as a senior director of solutions engineering. Azhar was responsible for developing system architectures, and cloud-based solutions.

Azhar has also actively contributed to the industry adoption of cutting-edge technologies. He is an active participant and a contributor to industry forums and standards bodies. His interests include cloud architectures, OpenStack, Kubernetes, SDN, virtualization, data center networking and mobile networks.

Azhar is the co-author of a book "MPLS and Next-Generation Networks: Foundations for NGN and Enterprise Virtualization." He has nine patents related to network protocols, and several published papers.
close this window
Ashwin Moranganti, Senior Product Management Leader - Affirmed Networks


Ashwin Moranganti is a successful senior product management leader with over 18 years' experience in Product Strategy and Management. A Passionate "Lean Startup" practitioner, who drives constant innovation, increasing enterprise value. He successfully led the journey of several products from concept to market, which resulted in over Billion dollars in revenue. Ashwin has been part of both Large Enterprises like Cisco, Ascend, Lucent and several startups like BigBand, PeerApp, Ineoquest that had either an IPO and or a successful acquisition.
close this window