Serial 100G – A Forerunner to the Networks of Tomorrow
Date / Time:
Thursday, November 29, 2018, 12:00 pm New York / 5:00 pm London
Overview: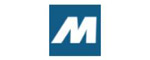 Speakers
Today's optical module providers are under tremendous pressure to enable hyperscale data center customers with faster connectivity solutions at volume scale. 100 Gigabit Ethernet will continue to be a cornerstone as the industry drives to lower the cost and increase the density of these connections. The seemingly unending lifespan for 100 Gbps links is only further accelerating its proliferation. Multi-lane approaches to achieve 100 Gbps are not naturally compatible with emerging switch ASICs employing 50 Gbps I/O, and 400 Gbps breakout applications requiring 4 x 100 Gbps. A serial solution is pivotal in the evolution of 100 Gbps networking because it achieves the lowest cost, highest density and provides a forward-compatible electrical and optical interface for many years to come. Learn how MACOM is on the forefront of delivering single-lane 100 Gbps solutions which meet the challenges of today while preparing for the networks of the future.
Simon Stanley, Analyst at Large, Heavy Reading


Simon is founder and principal consultant of Earlswood Marketing, an independent market analysis and consulting company based in the U.K. His work has included investment due diligence, market analysis for investors and business/product strategy for semiconductor companies. Simon has written extensively for Heavy Reading and Light Reading, and he authors the bimonthly Heavy Reading Components Insiderresearch newsletter, covering the latest developments in telecom silicon and subsystems. His reports and Webinars cover a variety of communications-related subjects, including LTE, policy management, SDN/NFV, IMS, ATCA, 100/400G optical components, multicore processors, switch chipsets, network processors and optical transport. He has also run several Light Reading events, including Next-Generation Network Components and ATCA. Simon holds a bachelor's degree in Electronic and Electrical Engineering from Brunel University, London.
close this window
Chris Collins, Director of Product Marketing, MACOM


Chris Collins is Director of Product Marketing at MACOM where he focuses on creating high-speed interconnect for data center, enterprise and wireless networks. He has more than 15 years of experience in developing semiconductor products for a diverse range of networking applications. Prior to MACOM, he held senior positions at AppliedMicro in engineering, applications and marketing, driving the latest networking trends from long-haul optical transport to switch-server links to chip level interconnect. Prior to that, Chris helped bring the first 10G Ethernet PHYs to market at Quake Technologies. His strong technical background and market knowledge help to define a unique product portfolio for MACOM.
close this window