Scaling Next-Generation Fiber Services: What's holding CSPs back and what's needed for success
Date / Time:
Thursday, December 6, 2018, 10:00 a.m. New York / 3:00 p.m. London
Overview: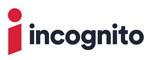 Speakers
More than ever, service providers are deploying fiber to meet the growing customer demand for next-generation all-IP services. In fact, recent industry research indicates that 90% of global service providers are now investing in fiber as a top business priority to boost network performance and offer new gigabit services to customers. Yet, what should also be considered is the impact that this fiber diet will have on service providers' BSS/OSS systems and their ability to deploy new gigabit services.
Whether it's taking an OSS retrofit or new stack approach, ensuring the seamless integration of new fiber network infrastructure and business process flows with operational support systems is critical to the success of an operator's fiber journey. This webinar will delve into the findings from new fiber market research conducted by Incognito and Heavy Reading, the challenges that service providers face in scaling fiber-based services, the impact that deploying IP-based services over fiber will have on back-office systems, and the tools that providers need for success.
Alan Breznick, Cable/Video Practice Leader, Light Reading


Alan Breznick has tracked the media, telecommunications, broadband, and consumer electronics industries for more than 20 years. Before switching over to Heavy Reading in 2007, he was the original editor of Light Reading Cable Website and founding author of Heavy Reading's Cable Industry Insider. At Heavy Reading, he primarily focuses on cable/MSO services, technologies, and networks, as well as IPTV infrastructure. Alan was formerly a broadband analyst for Kinetic Strategies and a contributing analyst for One Touch Intelligence. He previously reported for Communications Daily, Cable World, Multichannel News, Broadband Daily, Crain's New York Business, and Genuine Article Press, among other publications.
close this window
Ragu Masilamany, Vice President, Products, Incognito


Ragu Masilamany is responsible for strategy, roadmap, development and profitability of Incognito products and solutions. Prior to joining Incognito, he was responsible for an open source NFV/SDN initiative called ONAP.ORG at Amdocs where he led strategic initiatives with AT&T, Bell Canada and the open source community.
close this window
Anil Rao, Principal Analyst – Analysys Mason


Anil Rao is a Principal analyst at Analysys Mason, leading Service Assurance and Fulfilment research programmes. With over 15 years' experience in the telecommunications industry, Anil has broad ranging experience in designing and implementing telco operations solutions for both fixed and mobile operators. In his current role as an industry analyst, Anil focuses on how digital transformation, network virtualization, 5G and IoT will impact operations and enables telcos and industry players to explore new business models and revenue opportunities. He holds a BEng in Computer Science from the University of Mysore and an MBA from Lancaster University Management School, UK.
close this window
Paul Stevens, Marketing Director, Advantech Networks & Communications Group


Paul is Marketing Director for Advantech's Networks & Communications Group. Paul has focused on technology marketing roles since he joined Advantech in 2002. Prior to that he was European Marketing Manager at Motorola where he managed partner initiatives and helped evangelize new technology introductions. He is actively focused on helping build out Advantech's NFV ecosystem. He studied Electrical and Electronic Engineering in the UK.
close this window