Tackling New Assurance, Test Challenges In 5G
Date / Time:
Wednesday, October 24, 2018, 12:00 p.m. New York / 5:00 p.m. London
Overview: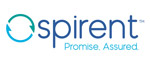 Speakers
5G will transform our world. But as we rush to make 5G possible, everything will change – new devices, antennas, chipsets, frequencies, architectures, KPIs — leading to unprecedented complexity. When complexity collides with urgency, test and assurance is critical. Join us in this co-sponsored webinar with Spirent and VIAVI. VIAVI will discuss the fact that 5G will be more about business outcomes than technical architectures, opening up new revenue streams for operators. To reach that point, 5G will follow a path of three phases: 1) Technology verification and validation; 2) Deploy, activate and scale; and 3) Assure, optimize and monetize. Then learn from Spirent how new test methodologies and harmonizing test and service assurance across the DevOps lifecycle help assure the communications industry fulfills its promise of quickly and safely launching 5G to deliver new revenues, savings and experiences to its customers.
Denise Culver, Online Research Director, Heavy Reading


Denise manages Heavy Reading's Thought Leadership Council, which uses a focus group approach to glean insights from CSPs on topics ranging from automation, IoT, 5G, B/OSS transformation, SD-WAN and emerging technologies. Additionally, Denise covers the test and measurement industry as an analyst, focusing on how T&M vendors are addressing telco transformation, as well as the impact that technologies such as IoT are having on service provider networks. Denise also continues to oversee development of Light Reading's Pedia projects, including Virtuapedia and Testapedia. Previously, she was a Contributing Analyst with Heavy Reading for seven years, covering a wide range of areas, including mobile, IP transformation and T&M. Her career in technology journalism began in 1996, and she is a past winner of the American Business Media Association's Jesse Neal Award for editorial achievement. She is a graduate of Texas A&M University.
close this window
Stephen Douglas, Solutions & Technical Strategy, Strategic Marketing, Spirent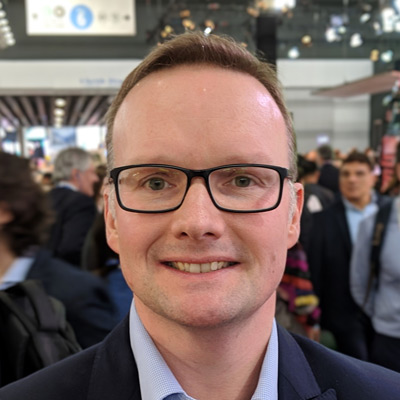 Stephen Douglas works for Spirent's strategy organization helping to define technical direction, new innovative solutions and market leading disruptive technologies. Currently, he leads Spirent's strategic initiatives for 5G, NFV and IoT. With more than 20 years of experience in telecommunications, Stephen has been at the cutting edge of next-generation technologies and has worked across the industry helping to drive innovation and transformation. He is an ardent believer in connected technology and strives to challenge, blur and break down the silos which prevent innovation and business success.
close this window
Paul Gowans, Solution Marketing Director, VIAVI Solutions


Paul Gowans, Solutions Marketing Director at VIAVI Solutions, has more than 20 years' experience in the communications and wireless industries. He is currently responsible for solutions marketing across the NITRO platform and products for mobile intelligence, assurance and optimization, as well as NITRO Enterprise. Paul's expertise in IP, mobile, VoLTE, virtualization and analytics comes from developing, supporting, marketing and consulting on major mobile communications projects.
close this window
Dan Voyer, Technical Fellow, Bell Canada


Dan Voyer leverages 20 years in the telecommunication industry. He is currently technical fellow and lead architect for networking and data center at Bell Canada. His role involves research and development that solve networking challenges and promotes innovative architecture strategies. He is active within IETF in various working groups.
close this window