The Journey To Achieving Visibility In A Virtualized Network
Date / Time:
Thursday, October 25, 2018, 11:00 a.m. New York / 4:00 p.m London
Overview: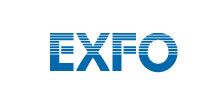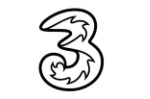 Speakers
When Three UK decided to virtualize its entire core network, they knew it also meant changing the way customer services were assured. In a highly competitive market, being able to reduce customer churn and attract new customers is both challenging and crucial. Add in the shift to cloud and virtual networking, and you find yourself entering unchartered territory. As a European carrier looking to fully virtualize its network, Three UK broke new ground and crafted innovative solutions on the fly.
This webinar examines how Three UK is successfully working towards achieving its initiatives with EXFO's expertise in testing, monitoring and analytics to develop a fully virtualized service assurance solution that delivers true visibility into the virtualized world.
Denise Culver, Online Research Director, Heavy Reading


Denise manages Heavy Reading's Thought Leadership Council, which uses a focus group approach to glean insights from CSPs on topics ranging from automation, IoT, 5G, B/OSS transformation, SD-WAN and emerging technologies. Additionally, Denise covers the test and measurement industry as an analyst, focusing on how T&M vendors are addressing telco transformation, as well as the impact that technologies such as IoT are having on service provider networks. Denise also continues to oversee development of Light Reading's Pedia projects, including Virtuapedia and Testapedia. Previously, she was a Contributing Analyst with Heavy Reading for seven years, covering a wide range of areas, including mobile, IP transformation and T&M. Her career in technology journalism began in 1996, and she is a past winner of the American Business Media Association's Jesse Neal Award for editorial achievement. She is a graduate of Texas A&M University.
close this window
Thierry Jacq, EXFO Product Line Manager, EXFO


Thierry Jacq has more than 20 years of experience in product marketing in the mobile telecom industry. He joined EXFO Astellia in 2000 as a Product Manager. He has been responsible for the design and development of EXFO Astellia's 4G monitoring solution since its introduction on the European market. He has played a key role in the adoption of 3G and 4G monitoring applications by various Tier 1 operators in Europe and in the Middle East. Passionate about data services and mobile broadband, Thierry is responsible for EXFO NFV service assurance and supports several projects worldwide involving fully orchestrated virtual probes.
close this window
Prasath Jagathrakshakalu, OSS Technical Design Authority, Hutchison Three UK


Prasath Jagathrakshakalu joined Hutchison Three UK Limited in 2013. Prior to joining Three UK, he worked with several vendors and operators including Alcatel (currently Nokia), Logica (currently CGI), Ericsson, O2 UK, EE UK and Deutsche Telekom Germany. He has 18 years of experience in the telecom industry, having held various positions in architecture, design, software development and integration. Currently, he is Lead Architect on the Network Transformation team. In this role, he specifically focuses on creating CEM solutions that effectively monitor the NFV- and SDN-based core and RAN network by providing actionable network and subscriber analytics to support automation. He is recognized for his ability to solve the complex, technical challenges of interoperability and integration by designing cost-effective and future-proof solutions using emerging technologies.
close this window
Ricardo Torres, Director of Product Marketing, VeEX Inc


Ricardo Torres is a founding member of VeEX. He leads the product marketing, strategic positioning and product management of VeEX's Ethernet portfolio. He is also responsible for the company's global business initiatives encompassing Carrier Ethernet/IP networks, mobile backhaul, 40GE/100GE and Ethernet synchronization technologies. Prior to joining VeEX, Ricardo worked at Sunrise Telecom, where he was responsible for managing the Ethernet/IP portfolio. He has also worked at Agilent Technologies in the area of high-speed fiber optic networking.
close this window
Alistair Scott, CTO Staff Technologist, Viavi Solutions


Alistair works in Viavi Solution's CTO Office, responsible for NFV and SDN strategy. He participates in multiple influential groups working on NFV, including ETSI and ON.Labs' CORD project, driving automated orchestration of network service test and assurance. He brings over 30 years of experience in the real-time systems and telecommunications domain and holds multiple patents for real-time monitoring and data analytics. He has earned Computing Science and MBA degrees, and lives in Colorado, USA with his family, who don't yet share his passion for networking technology.
close this window