Date / Time:

Tuesday, October 23, 2018, 11:00 a.m. New York / 4:00 p.m London
Overview: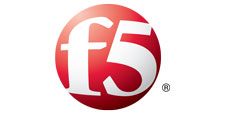 Speakers
VNF managers (VNFMs) have been an essential component of any virtualized cloud from day one. Although this won't change in the future, as the past few years have illustrated virtualized service instances are no longer bound by any perimeters and will continue to adopt a fully decentralized architecture.
In response, VNFMs are continuing to evolve to support not only edge services but more "service aware" networks that ultimately mandate a flexible and programmable VNFM product design.
Accordingly, this webinar will examine in detail how VNFMs are changing to adapt to these new service requirements by supporting advanced capabilities such as configurable capacity, which represents the optimal approach for scaling individual service instances.
Topics to be addressed include:
Documenting in detail configurable capacity, what it is and why it's important
Presenting the use cases that are driving the implementation of a configurable capacity-enabled VNFM
Analyzing the role of other complementary capabilities including modeling tools such as TOSCA that VNFMs will require to thrive in this emerging service-aware world
Considering the security requirements inherent with an edge service architecture
An overview of F5's NFV and VNFM portfolio and product development strategyc
Jim Hodges, Principal Analyst – Cloud and Security, Heavy Reading


Jim leads Heavy Reading's research on the impact of NFV on the control plane and application layers at the core and edge. This includes the evolution path of SIP applications, unified communications (UC), IP Multimedia Subsystem (IMS), session border controllers (SBCs), Diameter signaling controllers (DSCs), policy controllers and WebRTC. Jim is also focused on the network and subscriber impact of Big Data and Analytics. He authors Heavy Reading's NFV and SDN Market Trackers. Other areas of research coverage include Subscriber Data Management (SDM) and fixed-line TDM replacement. Jim joined Heavy Reading from Nortel Networks, where he tracked the VoIP and application server market landscape and was a key contributor to the development of Wireless Intelligent Network (WIN) standards. Additional technical experience was gained with Bell Canada, where he performed IN and SS7 network planning, numbering administration, technical model forecast creation and definition of regulatory-based interconnection models. Jim is based in Ottawa, Canada.
close this window
James Thomson, Solution Architect, F5 Networks


James is an 18-year veteran of F5 Networks. Over the last five years, he has been working with Tier 1 providers in North America focusing on efforts to virtualize and orchestrate their service delivery and security networks.
close this window