Date / Time:

Tuesday, July 17, 2018, 11:00 a.m. Singapore
Overview: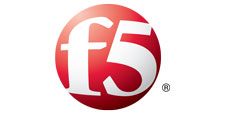 Speakers
Communications services providers (CSPs) pursue digital transformation through new services, cloud migration, and virtualization. But talent shortages, pressure from cloud providers, lags in key technologies such as 5G and IoT, and the threat of security breaches create worry about future revenues. In this informative webinar, learn what perspectives Asia's leading CSPs shared with F5 through a study conducted by analyst firm Ovum. Together with Ovum, F5 will reveal research on shared pain points and transformation best practices.
Join us on 17 July 2018 to learn about how Asia's carriers are overcoming transformation turmoil to create business opportunities as digital service providers.
Brian Washburn, Practice Leader for Network Transformation and Cloud, Ovum


Brian Washburn is Practice Leader for Network Transformation and Cloud, part of Ovum's Enterprise Services coverage. Brian tracks service providers' solutions, operations, and go-to-market strategies. The practice aims to help service providers and enterprises harness the fundamental industry shifts to virtualization and automation effectively. Brian has covered the network services space for more than 25 years.
close this window
Jarrod Lucia, Regional Security Architect, F5


Jarrod Lucia is an Industry professional with over 20 years of experience in the Network Engineering space, particularly Service Provider environments, coupled with a capable Network and System design background, outstanding management, implementation and troubleshooting skills.

An expert who love following and learning about new and exciting technology and its application to Service Providers networks and IoT platforms with a particular interest specifically in networking, access and security. He gets excited by Network Function Virtualisation (NFV) and how this will shape Service Provider networks and OTT applications in general.

Specialties: Pre Sales, IoT, Network Architecture and Design, Troubleshooting, QoS, VoIP, SIP, Application and Service Delivery Platforms, Routing and Switching, Cisco / Juniper / F5 technologist, Virtualisation.
close this window