Date / Time:

Thursday, June 28, 2018, 12:00 p.m. New York / 5:00 p.m. London
Overview: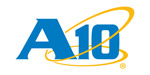 Speakers
Jim Hodges, Principal Analyst - Cloud and Security, Heavy Reading

Ahmad Nassiri, Security Solutions Architect, A10 Networks
DDoS attacks are one of the most devastating types of cyberattacks. While organizations strive to improve their defenses to prevent the next multi-vector attack, they must now also meet GDPR requirements to protect sensitive data.
Join us on this webinar with Jim Hodges, principal analyst at Light Reading, and Ahmad Nassiri, security solutions architect at A10 Networks, to learn about the current challenges of mitigating DDoS attacks and the most effective methods of detecting and preventing them.
This webinar will address:
Why some DDoS mitigation solution implementations fall short
What are the most effective DDoS prevention techniques
Real-world examples of organizations that have detected and mitigated DDoS attacks
Jim Hodges, Principal Analyst – Cloud and Security, Heavy Reading


Jim leads Heavy Reading's research on the impact of NFV on the control plane and application layers at the core and edge. This includes the evolution path of SIP applications, unified communications (UC), IP Multimedia Subsystem (IMS), session border controllers (SBCs), Diameter signaling controllers (DSCs), policy controllers and WebRTC. Jim is also focused on the network and subscriber impact of Big Data and Analytics. He authors Heavy Reading's NFV and SDN Market Trackers. Other areas of research coverage include Subscriber Data Management (SDM) and fixed-line TDM replacement. Jim joined Heavy Reading from Nortel Networks, where he tracked the VoIP and application server market landscape and was a key contributor to the development of Wireless Intelligent Network (WIN) standards. Additional technical experience was gained with Bell Canada, where he performed IN and SS7 network planning, numbering administration, technical model forecast creation and definition of regulatory-based interconnection models. Jim is based in Ottawa, Canada.
close this window
Ahmad Nassiri, Security Solutions Architect, A10 Networks


Ahmad Nassiri is the Security Solutions Architect for A10 Networks' eastern region. He is responsible for supporting pre-sales efforts of A10 Networks' security solutions portfolio. He is also focused on providing visibility to market, trends and developments within the security field to help A10 Networks expand its security solutions offering. Before joining A10 Networks, Ahmad was a Systems Engineer at Arbor Networks, focusing on network security and monitoring solutions for global networks. In this role, he assisted with the pre- and post-sales engineering support to Arbor's service provider-focused account teams.
close this window