Date / Time:

Thursday, June 28, 2018, 11:00 a.m. New York / 4:00 p.m London
Overview: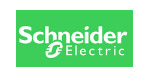 Speakers
The telco edge is emerging as the next frontier for data center compute environments. This webinar will discuss why telco companies are uniquely positioned to take advantage of the emerging edge compute phenomenon, as well as, the solutions and challenges facing edge compute environments. Finally, we will discuss the use cases for the deployment of an edge compute data center in a telco central office. Ready or not, the edge is coming to a telco near you. Join us to learn how you can take advantage to this emerging opportunity.
Roz Roseboro, Senior Analyst, Heavy Reading


Roz Roseboro has more than 20 years' experience in market research, marketing and product management. Her research focuses on how innovation and change are impacting the compute, network and storage infrastructure domains within the data centers of telecom operators. She monitors trends such as how open source is impacting the development process for telecom, and how telco data centers are transforming to support SDN, NFV and cloud. Roz joined Heavy Reading following eight years at OSS Observer and Analysys Mason, where she most recently managed its Middle East and Africa regional program, and prior to that, its Infrastructure Solutions and Communications Service Provider programs. She spent five years at RHK, where she ran the Switching and Routing and Business Communication Services programs. Prior to becoming an analyst, she worked at Motorola on IT product development and radio and mobile phone product management. Roz holds a BA in English from the University of Massachusetts, Amherst, and an MBA in marketing, management, and international business from the J.L. Kellogg Graduate School of Management at Northwestern University. She is based in Chicago.
close this window
Mark Hurley, Data Center Solutions Architect, Schneider Electric


Mark Hurley is responsible for bringing together the full suite of Schneider Electric products and services to provide right-sized, cost-effective, risk-based, innovative data center solutions for customers. He has spent 30 years in the commercial real estate industry and has been involved in the MEP design, startup, commissioning and operation of commercial office buildings and enterprise data centers. Prior to joining Schneider Electric, he was the SVP/Engineering Services Executive at Bank of America. Mark was responsible for Engineering and Energy Services delivered to a 120 million square foot real estate portfolio. His responsibilities included the management and operation of the global data center portfolio, supporting the development and execution of the data center strategy, reducing operational risk, reducing operational cost, establishing the critical facility design standards and implementation of energy reduction strategies to meet the company's environmental and sustainability goals.
close this window
Jeff Leslie, President/CEO, ITS Fiber, LLC


Jeff Leslie is the owner and CEO of two leading edge telecommunications companies located in the Treasure Coast Region of South Florida. He has more than 20 years of experience in the telecommunications industry. His mission for his companies is to offer better products and services while exercising the highest levels of integrity. His company was recently recognized by Grow Florida as one of 50 Companies to watch in the State of Florida. He is a frequent speaker at many national telecommunication conferences and events. Jeff is also a Certified Public Accountant and has an extensive background in finance having served as a auditor with the former National Accounting Firm. Arthur Andersen & Company, where he gained experience working on several fortune 500 companies. He has also been the auditor for a national bank, and has been the Managing Partner of a local CPA firm serving clients throughout the Treasure Coast of Florida where he developed a significant practice in finance, tax and utilities.
close this window
Samir Parikh, Vice President of Product Management, Nokia


Samir has more than 15 years of product management and engineering experience in the networking and telecommunications industry. Samir joined Nokia by way of their acquisition of Gainspeed where he was Vice President of Product Management. Prior to Gainspeed, he was Director, Product Management for the Carrier Routing System (CRS) product line at Cisco. In this role Samir was responsible for corporate strategy for the service provider core routing market.

During his tenure at Cisco Systems, he also served as Software Engineer, Product Manager and Product Line Manager in Cisco Service Provider Routing Technology Group.

Samir holds a B.S in Computer Engineering from the Georgia Institute of Technology.
close this window
Gregory G. Smith, Senior Marketing Manager, Service Provider Marketing, Cisco


Greg Smith leads the portfolio marketing team for Cisco's physical and virtual infrastructure products and is currently focused on the industry transition to open network architecture. Prior to joining the marketing department, he spent five years in the Boston and New York City offices as a Systems Engineer selling carrier solutions to emerging and competitive providers. Before joining Cisco, he held various software development and product marketing roles in the networking and telecommunications industry.

Greg was elected to the part-time New Hampshire House of Representatives in November 2014 and serves on the House Executive Departments and Administration committee. Representing the towns of Pelham and Hudson, his personal areas of legislative interest are reforming New Hampshire's civil forfeiture laws and ensuring government transparency and accountability.

close this window



Webinar Archive Registration
To register for this webinar, please complete the form below. Take care to provide all required information (indicated in

red

). Press Register to complete your registration. If you have already registered for our site or for one of our webinars, you may login to register without re-entering your information.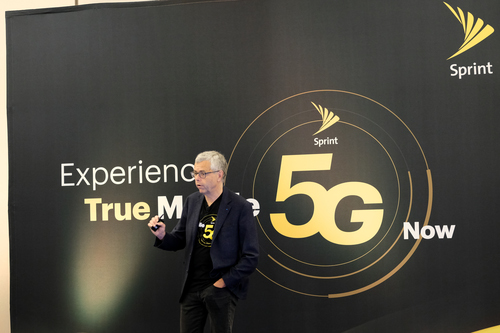 Scenes From Sprint's Big 5G Launch

More Slideshows