Date / Time:

Wednesday, June 6, 2018, 10:00 a.m New York / 3:00 p.m London
Overview: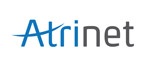 Speakers
James Crawshaw, Senior Analyst – Service Provider IT and Automation, Heavy Reading

Roy Silon, Vice President, R&D, Atrinet
CSPs are undertaking a massive transformation of their network architectures based on the paradigms of SDN and NFV. Although it is unfashionable to talk about the legacy and traditional network the fact is most operators are brownfield and modernizing the existing infrastructure to work in tandem with the new will be a key challenge. What CSPs need is a bridge between their existing network and the next-generation ideal they are striving toward. This bridge spans discovery, analysis, optimization, zero-touch provisioning and API-driven automation of the entire service delivery process, enabling traditional and hybrid services to be open and multivendor.
The webinar will cover the following points:
Current telecom automation trends and SDN deployment status
SDN is a great concept but if every vendor implements it in a unique way does your orchestration platform get bogged down with API integration?
How to make legacy, closed, network devices SDN-speakers to enable hybrid services to be open and multivendor?
What kind of tools, qualities and skills are required for a rapid and low-risk execution?
Register for this webinar to explore these questions and hear about potential solutions.
James Crawshaw, Senior Analyst – Service Provider IT and Automation, Heavy Reading


James leads Heavy Reading's OSS/BSS research service. He examines the breadth of software used by communications service providers in customer, business, service and infrastructure management. James's areas of focus include BSS, OSS, SDP, policy management, revenue assurance, service assurance, analytics and business intelligence. He is particularly interested in the impact of SDN and NFV on operator's IT systems.

Prior to joining Heavy Reading, James worked for more than 15 years as an analyst covering technology and telecom companies for various investment banks and industry research firms. He previously worked as a management consultant in industry.

James holds a BSc and MEng in Electrical and Mechanical Engineering from the University of Manchester, England.
close this window
Roy Silon, Vice President, R&D, Atrinet

Roy has over 15 years' experience in building carrier networks and network/service management solutions for telecommunications and enterprise industries.

He is currently serving as a principal architect and VP R&D in the NetACE® group at Atrinet. In his current position, Roy is responsible for implementing Atrinet's "Network Transition" and "Multi-vendor SDN Enablement" strategy and leading Atrinet's Team of outstanding developers and network engineers. Roy is also responsible for representing Atrinet at industry initiatives and leads a delivery of complex use cases and projects working closely with CSP's Operations and Engineering.

Prior to joining Atrinet in 2015, Roy co-founded "Greenfield Group" – an outsourcing development and engineering company and held a position of a lead Carrier Transport Network (CET) architect at Nokia Siemens Networks, where he was responsible for architectural governance, oversight and alignment of CET product portfolio with the focus on Network Management System (NMS), multi-vendor networks (and service) automation and discovery solutions. Roy is a member of the ITU-T G.hn and G.fast committees, the HomeGrid forum and contributed to BFF TR-69 standards.

Roy holds a Computer Science BSEE and MSE degrees from Tel Aviv University.
close this window
Charlie Arteaga, Leader, IBM GTS Industry Services


Charlie Arteaga is an IBM Distinguished Engineer, and Leader of the IBM GTS (Global Technology Services) Industry Services for Telecom Service providers. Charlie has an M.S. Degree in Information Technology and is certified as an Open Group Distinguished Network Architect. With over thirty-five years of experience in designing, and deploying data communication network solutions, Charlie has helped many customers over the last three decades with developing complex data network solutions for service providers, smarter cities, banking, and smart grid and smart metering applications among others. In his current role, Charlie leads the infrastructure solutions and offerings globally for communication service providers.
close this window
Steven Teitzel, Global Solution Executive, Network & OSS Transformation, IBM


Steven Teitzel is responsible for the strategy and business development for IBM cloud-based networking with NFV/SDN, OSS and security enabling network and OSS transformations. He applies cognitive analytics, cloud, assurance and agile DevOps to build IBM cloud-based networking for the service provider network operations and infrastructure to take out cost and drive monetization of the network. Steven has been with IBM for 35 years as a solution executive, a managing principal, principal, consultant and architect within IBM Sales and Global Services for IT Strategy, Networking and Service Management.

close this window



Webinar Archive Registration
To register for this webinar, please complete the form below. Take care to provide all required information (indicated in

red

). Press Register to complete your registration. If you have already registered for our site or for one of our webinars, you may login to register without re-entering your information.