Date / Time:

Thursday, September 13, 2018, 12 p.m. New York / 5 p.m. London
Overview: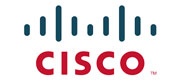 Speakers
Sterling Perrin, Principal Analyst, Heavy Reading

Christian Schmutzer, Principal Engineer, Optical Systems, Cisco

Glenn Wellbrock, Director, Optical Transport Network, Architecture, Design & Planning, Verizon
Operators are struggling to manage their aging infrastructure, much of which has exceeded its intended life span and has become a serious operational strain. For years, operators had few architectural options for network modernization. Fortunately, circuit emulation (CEM) has emerged as a means of circuit-to-packet migration, though many operators may not be aware of its scalability or its benefits yet. This webinar will provide a practical tutorial on how CEM can be used for SONET/SDH migration today. In addition to the technical discussion, Verizon's Director of Optical Transport Network Architecture, Design and Planning, Glenn Wellbrock, will detail the operator's own network transformation from legacy SONET/SDH to IP.
Topics covered will include:
What are the largest pain points as operators struggle to maintain their legacy SONET/SDH networks?
What is circuit emulation and how can the technology be applied to the "SONET problem"?
Why did Verizon choose a CEM and IP/MPLS architecture and how are they implementing it today?
What is a practical blueprint for operators to follow as they move from TDM to IP networks?
Sterling Perrin, Principal Analyst – Optical Networking & Transport, Heavy Reading


Sterling has more than 15 years' experience in telecommunications as an industry analyst and journalist. His coverage area at Heavy Reading is optical networking, including packet-optical transport. He also authors Heavy Reading's Packet-Enabled Optical Networking Market Tracker and Next-Gen Core Packet-Optical Market Tracker. Sterling joined Heavy Reading after five years at IDC, where he served as lead optical networks analyst, responsible for the firm's optical networking subscription research and custom consulting activities. Prior to IDC, Sterling worked for Standard & Poor's, where he delivered global industry analysis on a range of IT segments. He is a former journalist and editor at Telecommunications Magazine, and has also done consulting work for the research firm Current Analysis. Sterling is a frequent speaker at telecom industry events and a highly sought-after source among the business and trade press.
close this window
Christian Schmutzer, Principal Engineer, Optical Systems, Cisco


Christian Schmutzer has been with the Cisco since 1998. Early on, he worked primarily on the design and deployment of large service provider backbones, with the focus on optical and routing technologies. He then drove, as the technical expert, the product development and marketing strategy for the ASR 9000 and Cisco 7600 series router platforms. Since 2013, Schmutzer has been working on Packet/Optical network architectures and product development. He is the Principal Architect for Cisco's Transport Network Modernization Architecture and a speaker for technical tutorials worldwide.
close this window
Glenn Wellbrock, Director, Optical Transport Network, Architecture, Design & Planning, Verizon

Glenn Wellbrock is responsible for the development and deployment of new technologies for both the metro and long-haul transport infrastructure.

Prior to this position, he ran the advanced technology lab, established evaluation criteria and set engineering guidelines for all backbone transport equipment as well as various positions within network operations. In addition to his more than 20 years at Verizon, Wellbrock was responsible for product architecture within the US optical networks group at Marconi and product planning at Qplus Networks with a specific focus on developing alternative modulation techniques.

close this window



Webinar Archive Registration
To register for this webinar, please complete the form below. Take care to provide all required information (indicated in

red

). Press Register to complete your registration. If you have already registered for our site or for one of our webinars, you may login to register without re-entering your information.