Date / Time:

Thursday, June 21, 2018, 11:00 a.m New York / 4:00 p.m London
Overview: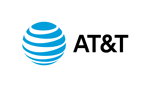 Speakers
Many governments around the globe are seeking to take advantage of mobile broadband technologies to improve the capabilities of emergency services communications. Several deployment models exist in which mobile network operators (MNO) and governments are partnering to provide network services and applications that will help meet the increasing demand to give first responders better situational awareness and improved responsiveness.
In this webinar, AT&T, CritComm Insights and Nokia examine the opportunity as well as the challenges around the delivery of mission-critical communications.
The agenda includes three major topics:
CritComm Insight will cover information about the importance of mission-critical data communications, technology status, global trends and the increasing role of MNOs.
As the public-private partner selected by the First Responder Network Authority to build and deliver FirstNet – America's first nationwide communications platform dedicated to public safety – AT&T will provide a view into serving public safety and meeting its rigorous requirements.
Nokia will highlight some of the business considerations of interest to both MNOs and public safety agencies with regard to network deployment and operations.
Igor Glubochansky, Mobility Product Management, AT&T Business Solutions


Igor Glubochansky is responsible for enterprise mobility applications product management at AT&T Business Solutions. Igor is responsible for several strategic AT&T product initiatives – Mission-Critical Push-to-Talk, Dynamic Traffic Management, mobile VPN solutions, Workforce Management and Business Messaging. Prior to AT&T, Igor led management, IT and marketing consulting practices at Razorfish, McKinsey & Company and SAP America. He served manufacturing, utilities, telecommunications and retail clients on strategy, marketing and process re-engineering engagements.
close this window
Ken Rehbehn, CritComm Insights


Ken Rehbehn is a principal analyst at CritComm Insights. As a wireless technology analyst, Ken tracks the global radio access network (RAN) technology solutions deployed by private and public network operators as they deliver services to mission critical agencies and enterprises. With more than 30 years of experience in the field, he provides insight into ongoing and emerging trends including 3GPP-based 4G/LTE and 5G as well as Project 25 and TETRA Land Mobile Radio system evolution. His coverage area also addresses non-mobile radio technology for low power, wide area (LPWA) Internet of Things (IoT) networking. Technology elements covered include base stations, small cells, base station antennas, Distributed Antenna Systems (DAS), Small Cells, public safety communications devices and public safety IoT. Ken started his career with a stint as a 9-1-1 dispatcher in Montgomery County, Maryland and remains active as a volunteer firefighter.
close this window
Dr. Tewfik L. Doumi, Principal Consultant, Bell Labs Consulting


Dr. Tewfik L. Doumi is a Principal Consultant in Bell Labs Consulting, which is a division of Bell Labs Nokia. He has over 30 years' experience in research, sales and consulting in the wireless telecommunications space. Public safety, and mission-critical communication, have been his main focus for the last 18 years. He co-authored a number of related documents and reports through his involvement in multiple US public safety working groups, and through advising national government authorities. Among many roles, he acted as a SME during the development of the (US) First Responders Interoperability Requirements. For the last 12 years, he has been an active contributor to the various working groups of the US National Public Safety Telecommunications Council.

close this window



Webinar Archive Registration
To register for this webinar, please complete the form below. Take care to provide all required information (indicated in

red

). Press Register to complete your registration. If you have already registered for our site or for one of our webinars, you may login to register without re-entering your information.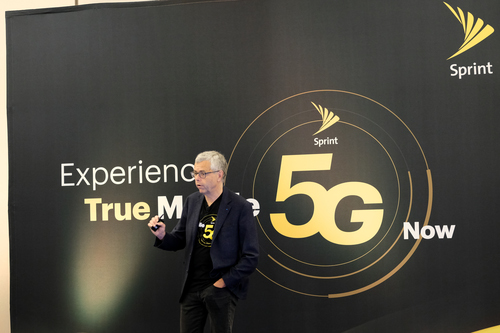 Scenes From Sprint's Big 5G Launch

More Slideshows